---
5 Great Ways to Have Fun and Social Distance in the Smoky Mountains
Posted On Monday, February 8, 2021
---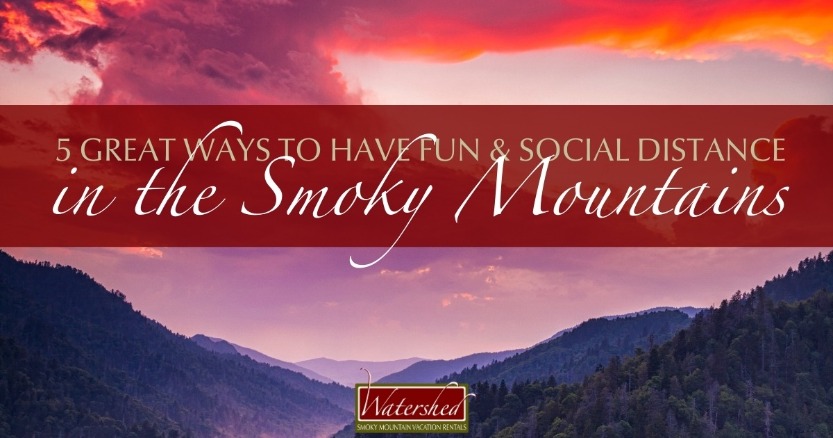 There are a lot of great things about a Smoky Mountain vacation. Of course, there is the natural beauty, the peaceful setting and when combined with one of our luxury cabins there are few places like the Smoky Mountains. Perhaps one of the things we all forget is just how simple it is to enjoy the Smoky Mountains and surrounding area and still social distance. Unlike a lot of destinations, the mountains are practically made for vacationing in the time of Covid. This week we have five easy ways to enjoy the Smoky Mountains and Bryson City all while social distancing. Let's get started!
Hiking
Hiking has been around since long before Covid and the need for social distancing. In fact, many hikers might say they have always practiced a measured bit of social distancing! Hiking is a fun activity, loaded with health benefits and beauty. Whether you are wanting to hike by yourself or with your family, there are few places as majestic as the Great Smoky Mountains National Park. With miles of trails of different lengths and degrees of difficulty, hiking certainly tops our list of things to do while social distancing. Click here for more information on the Great Smoky Mountain National Park.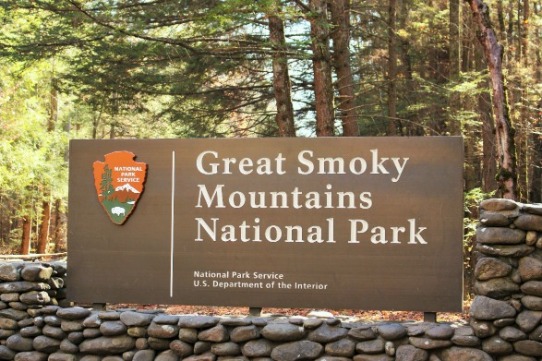 Paddling bliss
Did you know that Western North Carolina is home to hundreds of miles of some of the best whitewater rivers and mountain lakes in the region? Did you also know that being out on the water, paddling along in pure bliss is a great way to get outdoors, get moving and social distance? Bryson City is ideally located to take advantage of some of the best places to paddle in the Smoky Mountains. From beginners to pros, from solo paddlers to guided tours, there is a way for everyone to get on and enjoy our lakes and rivers. If you need help planning a day on the water check out the Nantahala Outdoor Center or Carolina Bound Adventures Kayaking.
Fishing – the ultimate social distancing activity
If there was ever an activity that was meant for social distancing, fishing would probably be it. As any fisherman knows there is no such thing as a bad day of fishing. The meditative rhythm of casting combined with the calming sounds of water make for the perfect day in the Smoky Mountains. There are so many fishing experiences to be had in the local area. You could fly fish one day, bass fish the next. There are simply so many great places to get away from it all, wet a line and discover the joy of fishing the Smoky Mountains that we could never write about them all. Instead, leave us a comment below with your favorite location and type of fishing. Tall tales are allowed and encouraged.
Day trips
Sometimes the perfect day is found behind the wheel. The Smoky Mountains just beg to be explored. While not everyone can hike, bike, ski or kayak, most of us can get behind the wheel and explore. The Blue Ridge Parkway is one of the best attractions in the local area. This windy roadway begs you to slow down, enjoy the scenery and relax. With spectacular vistas and loads of history, a day driving the parkway is a day you'll never forget.
Enjoy your cabin
In Italy there is something known as "the art of doing nothing". When you rent one of our luxury cabins you are renting the perfect place to relax. This is true whether you are into reading, birdwatching, binging your favorite Netflix series, or using our well-appointed kitchens to cook delicious meals and savor your favorite wine. One thing is for sure, social distancing has never been more comfortable or luxurious in Bryson City. Check out our spectacular homes like the one shown here and choose your next Smoky Mountain luxury cabin to social distance in today.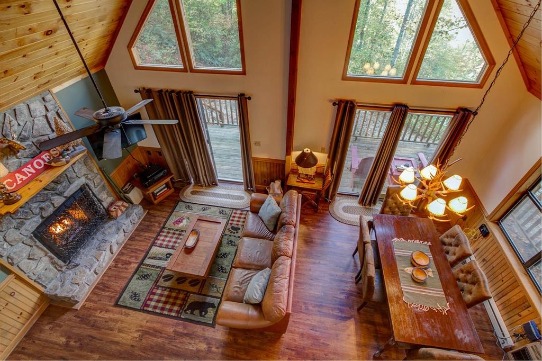 If you've started thinking about your next Smoky Mountain vacation, now is the perfect time to start looking for a luxury cabin. We have a wide selection of beautiful cabins to choose from. All of our cabins are well-appointed, expertly maintained and kept to the highest cleaning standards. If you are looking for affordable family-friendly luxury look no further than Watershed Luxury Cabins. Call us today at 888-604-3075 to speak with one of our friendly reservationists today.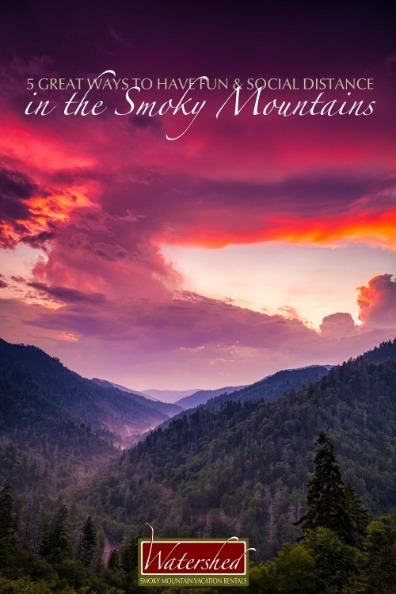 Call today to book your smoky mountains vacation
Like, follow and share on your favorite social medial platforms.
Comment on this post!