---
How to Plan the Perfect Summer Hike
Posted On Monday, May 24, 2021
---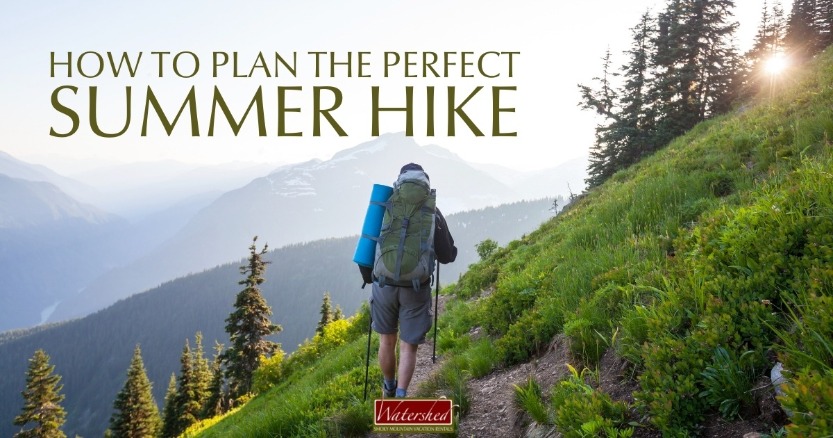 There are a lot of great ways to spend a day in the Smoky Mountains, but for those who truly love the mountains, nothing beats a beautiful hike. Something magical happens during a hike. The stress of daily life disappears and each turn in the trail leads to a new discovery. This week we have a few tips and tricks to help you plan and prepare for your next Smoky Mountains vacation hike.
Know your limitations
Perhaps nothing gets hikers in trouble more than not knowing their limits and abilities. When people head into the mountains they are often excited for the adventure. They look for hard trails with beautiful vistas and those rare spots of solitude that come from a hard hike. However, consider this: If the longest walk you've taken recently is a couple of miles around the neighborhood, you probably are not prepared to take a ten-mile hike up rough terrain carrying a fully loaded pack. In short, make sure to hike within your limits.

Dress in layers
Anytime you are in the mountains it is best to dress in layers. You want to be able to shed wet clothes, or cool off and warm up as needed. Look at the coolest temperatures (historically) reported on the day you are hiking and consider if you have clothes to survive that temperature. If it is going to be hot, make sure you have clothes that will wick moisture and help you stay cool.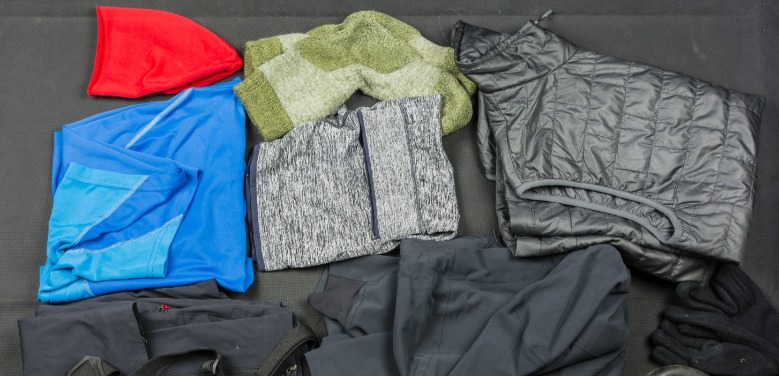 Stay hydrated
Staying hydrated is critical whenever you are doing a strenuous activity, and particularly in the summer heat. The Smoky Mountains offer cooler temperatures and lots of shade, but it is still warm. Dehydration can cause severe fatigue, muscle cramps, headaches and even vomiting. A good rule of thumb is to have at least sixteen ounces of water an hour while hiking. Another great option is to try electrolyte tablets. These help replenish important minerals. Always check your trail guide to see if, and how often, water is available on the trail.
Have a plan if things go wrong
Nobody likes to think about it, but anytime you are in the wilderness there is the potential for something to go wrong. Oddly, most people who are new to hiking worry about food first. The reality is you are not going to starve even if you have to spend 48 hours or so outdoors waiting for help. Hypothermia and dehydration are much more dangerous. Staying warm (yes, even in the summer) is important. Always have something that can keep your head warm and your body dry in case you have to spend an unplanned night out.
If lost, stay put. If you wander around while lost, you are likely to get even more lost. Most people, if lost in the mountains, head towards the bottom of the mountain. This is a mistake. Staying put, using signals, and preparing to protect yourself from the elements are the most important tasks. The higher you are, the easier you are able to be seen from the air. In short, have a plan if something goes wrong.
Pack a basic first aid kit
A basic first aid kit can be a real lifesaver and even make a small injury quickly treatable. For example, one time while hiking in Colorado I leaned against a tree and got a huge splinter in my hand. Was I glad I had the tweezers in my first aid kit! Hey, crazy things happen in the mountains, so be prepared. You can buy a good basic first aid kit at any local outdoor store or REI. Don't get fancy, but a few basic items are well worth having.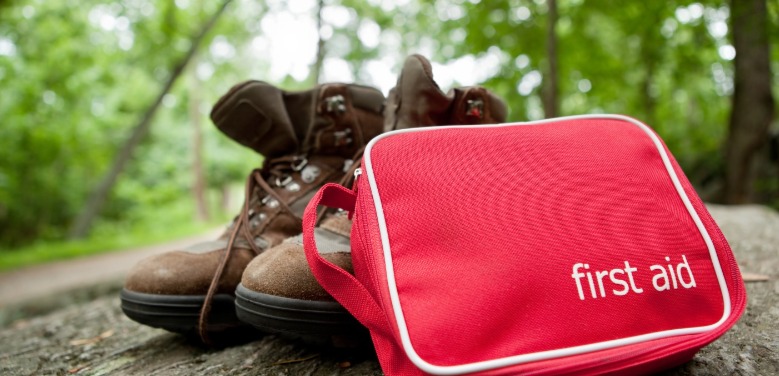 Invest in good shoes
If you are just starting out hiking one of the most important things to invest in is a good pair of shoes. There are lots of different types of hiking shoes. Trail runners that have lugged soles mated to a running style shoe are very popular. However, a good pair of shoes that offer ankle support are great for hiking in the Smoky Mountains where there are a lot of roots and rocks. This is time that visiting a reputable outdoor store can pay big dividends in your comfort on the trail.
Let someone know where you are
Always let someone know where you are going. Leave a note in your car, tell a relative, or use a GPS service like SPOT. This is especially true for those of you who like to hike alone, but is something couples and groups should do as well. Having a plan in case something unforeseeable happens will allow you to relax and enjoy your hike.

Use maps and trail guides
There are a lot of great resources for those who want to hike in the Smoky Mountains. Many outfitters carry local maps, trail guides and cue cards. Remember that in the mountains, GPS signals can be lost and cell phones don't always work. Having a simple map or trail guide will allow you to navigate with confidence.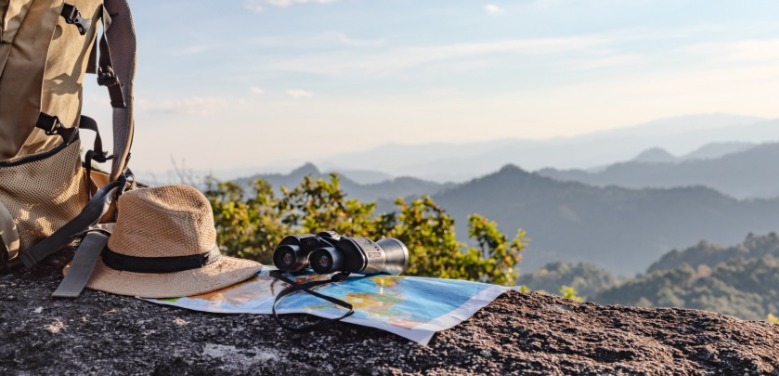 Are you ready to plan your next Smoky Mountain vacation? If you are, there is still plenty of time to book one of our luxury cabins. Summer, fall and winter are all spectacular times to visit Bryson City. Go ahead, put in the vacation request and give one of our reservationists a call today at 888-604-3075 or click the button below to see our current inventory of luxury homes.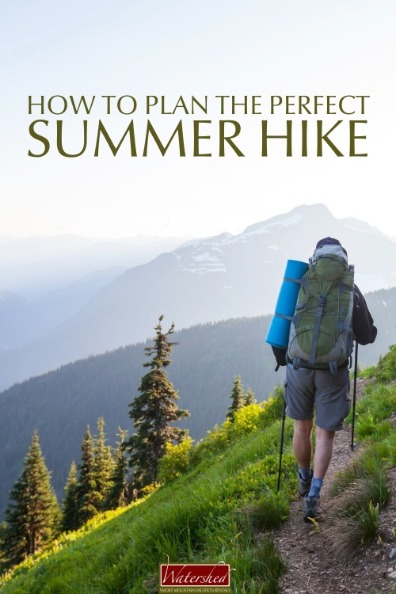 Hike the Smoky Mountains on your next Bryson City Vacation
Like, follow, and comment on your favorite social media.
Comment on this post!