Members Found: 3
---
Location: Bryson City
236 Hwy 19 South
Bryson City , NC 28713
828-488-1336
Authentic Mexican fare, full bar and lively atmosphere. Private rooms available for all your celebrations. Open daily all year for lunch and dinner. 11am-2:30 pm lunch and 5 pm-10 pm for dinner.
https://www.yelp.com/biz/guayabitos-mexican-restaurant-bryson-city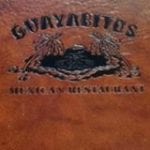 /uploads/sitemembers/guayabitos-150x150.jpg
Location: Bryson City
61 Depot Street
Bryson City , NC 28713
828-488-2337
Nantahala Brewing artfully brews award-winning, unfiltered ales made with fresh hops, whole grains and clean, crisp Great Smoky Mountain water, from one of the purest, protected watersheds on the planet. Located just across from the Great Smoky Mountains Railroad in downtown Bryson City.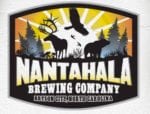 /uploads/sitemembers/nantahala-brewing-1-150x114.jpg
Location: Bryson City
25 Everett St
Bryson City , NC 28713
828-488-9555
Enjoy classic Italian favorites served in a rustic yet refined atmosphere. Full lunch and dinner menusÿwith daily evening specials. Full bar and extensive wine list. Catering available and larger groups are welcome with reservations required.
https://www.yelp.com/biz/pasqualinos-italian-restaurant-bryson-city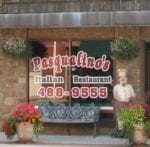 /uploads/sitemembers/pasqualinos-150x147.jpg