---
Why You Should Plan a Ziplining Adventure
Posted On Monday, July 12, 2021
---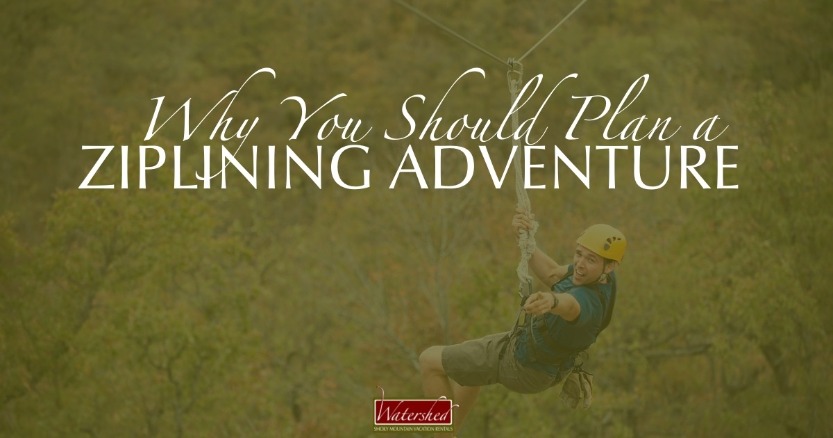 Sometimes during a vacation you just want a little peace and quiet, but other times you crave adventure. You know – those experiences that you remember for a lifetime and talk about fondly with friends and family for years to come. This week we have information about one of the funnest things you can do in the Smoky Mountains - Ziplining! So get out the camera, log into your social media and let's go.
What is zip lining?
You might be wondering what zip lining is and that is a fair question. Essentially, a zip line is a pulley suspended on a cable. The cable is usually made of stainless steel. These cables are then strung between trees, platforms or even mountains. To ride one you sit in a harness with a safety cable that attaches you to the pulley. The rest is up to gravity. Zip lining is simple, safe and a whole lot of fun.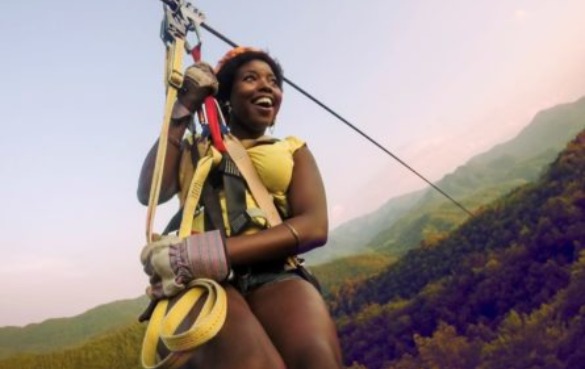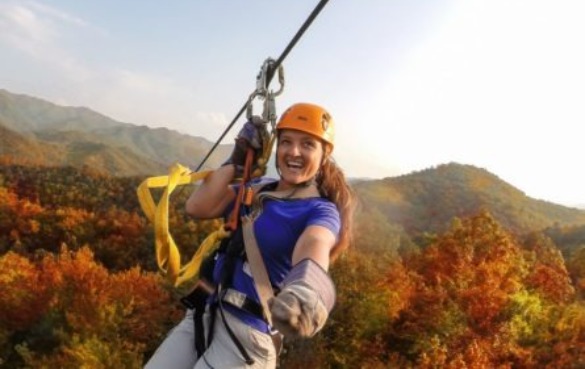 Where to go zip lining
The Nantahala Outdoor Center (NOC) is located right here in Bryson City, NC. The center is rated "One of the Best Outfitters on Earth" by National Geographic Adventure, NOC has been the leader in the rafting industry since 1972. However, what we love are the family friendly adventures like zip lining.
The center also has activities like rafting and paddling in the Nantahala River, as well as riverside dining, shopping, mountain bike rentals, lake kayaking, wilderness medicine training and their world famous Paddling School. There's literally something for everyone at the NOC.

Where to go: 13077 U.S. 19 West, Bryson City, NC 28713
Reservation line: 828.785.5592
Requirements: All participants must be a minimum of 10 years old, weigh between 100-250 pounds and be in good physical health. All minors (17 and under) require the presence of an adult during the Mountaintop Zip Line Tour.
Take a virtual ride
Are you wondering what a zip line ride looks like? If you are, check out this video and go for a virtual ride. Anytime of the year is a great time to visit the Smoky Mountains, but if you are looking for something truly special, try booking a fall vacation and zip line your way through our famous fall foliage.
Choose your adventure
At the Bryson City location of the NOC there are two zip line tours to choose from. One of them even includes a rafting tour. Here are some details about the two tours:
River to Ridge Zip Line and Rafting Package
"Combine two of our most popular adventures and save with our River to Ridge package! Fly on over two miles of zip lines through the Smoky Mountain skies on NOC's Mountaintop Zip Line Tour! Combine with a guided whitewater rafting trip for a day of adventure you'll never forget!"
Mountaintop Zip Line Tour
"Fly through the Smoky Mountain skies on NOC's Mountaintop Zip Line Tour! With over two miles of zip lines from treetop to treetop, this trip is considered a premier zip line experience in the mountains of North Carolina."
All you need to start your next Smoky Mountains adventure is to book your Watershed Cabin. We have a great selection of homes to choose from and our friendly staff are standing by to help you find the perfect luxury cabin. Call us today at 888-604-3075 or click the button below to see our current inventory.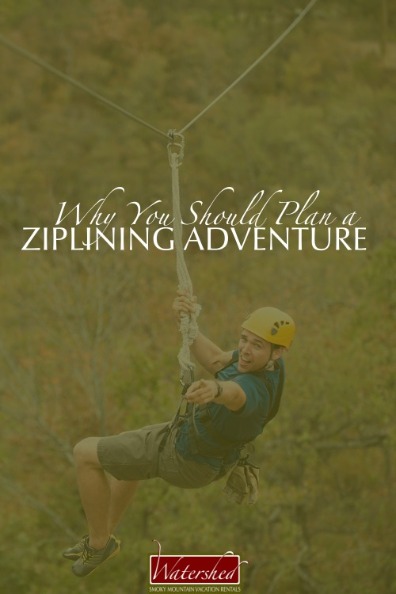 Plan your next Smoky Mountain Adventure
Like, follow and comment on your favorite social media platforms
Comment on this post!