---
How to Spend Less Money on Your Bryson City Vacation and Enjoy It More
Posted On Wednesday, October 18, 2023
---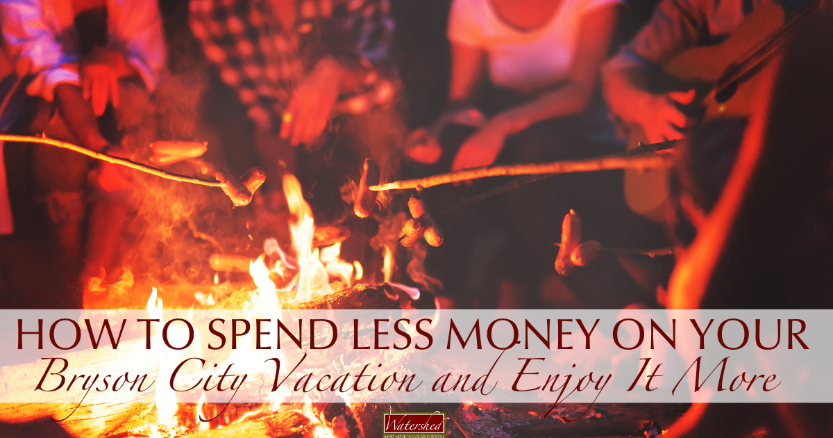 Vacations are meant for relaxation, adventure, and creating lasting memories, but they don't have to break the bank. Bryson City, nestled in the heart of the Great Smoky Mountains, offers a fantastic getaway without the hefty price tag. Here are some savvy tips to help you save money while enjoying Bryson City, NC cabins and to experience vacation to the fullest.
1. Visit During the Off-Season
Plan your trip during the off-season months, typically in the fall (before and after peak leaf seaon), winter, or spring. You'll find lower accommodation rates and fewer crowds, allowing you to fully immerse yourself in nature's beauty.
2. Choose From Our Bryson City, NC Cabins
Opt for one of our amazing vacation rental cabins. Many of our cabins are a more budget-friendly alternative to hotels, with the added benefit of great amenities. Most of our Smoky Mountain cabins have a functional kitchen, living area, and outdoor space with a hot tub or fire pit. Some rentals offer barbecue grills and even game rooms. Sharing a rental with family or friends can also significantly cut down on costs.
3. Cook Your Meals
Save on dining expenses by preparing your meals. Our vacation rentals come with fully equipped kitchens, making it convenient to whip up your favorite dishes.
4. Pack a Picnic
Explore the numerous hiking trails and scenic spots in the Great Smoky Mountains National Park. Pack a picnic to enjoy in the midst of nature while saving on restaurant costs.
5. Take Advantage of Free Attractions
Bryson City offers an array of free attractions, from the picturesque Road to Nowhere to the awe-inspiring Mingo Falls. These natural wonders won't cost you a dime.
6. Explore the Great Outdoors
Nature provides the best free entertainment. Go for a hike, swim in mountain streams, take pictures of local flora and fauna, or go on a scavenger hunt. The possibilities are endless.
7. Use Local Coupons
Many businesses in Bryson City offer coupons and discounts. Look for brochures or websites offering savings on activities, dining, and more.
8. Go Tubing or Fishing
Tubing down Deep Creek or casting a line in one of the many fishing spots is an affordable way to enjoy the water and scenic beauty. Be sure that you have obtained the correct fishing license and know catch limits.
9. Attend Free Events
Check out Bryson City's event calendar for free or low-cost activities, like live music, art shows, and festivals that might coincide with your visit.
10. Use the Gear You Have
Instead of buying or renting gear, you can use what you already have. Almost everyone have a backpack for daytime explorations, a water bottle for hydration, a pair of boots or tennis shoes for hiking, and layers of clothing for warmth. If you have bikes, kayaks, or fishing gear, you can bring that also!
11. Plan a Self-Guided Tour
Explore the town on a self-guided walking tour. Bryson City's rich history and charming streets offer an interesting and cost-effective way to spend your day.
12. Bring Your Pet
If you're a pet owner, consider bringing your furry friend along. Pet-friendly accommodations may charge a nominal fee that is still cheaper than pet boarding. The addiitonal benefit is that you get to take your four-legged family member on vacation to Bryon City with you.
13. Enjoy the Scenic Drives
Take advantage of the numerous scenic drives in the area, like the Blue Ridge Parkway and the Tail of the Dragon, to experience breathtaking landscapes at no cost.
14. Support Local Markets
Purchase locally made souvenirs at farmers' markets or artisan shops, where you can find unique keepsakes that are often more affordable than mass-produced items. Discover the amazing variety when you shop local.
15. Hang Out By a Campfire
If you're into stargazing and enjoying the great outdoors, then hanging out by a campfire is the perfect activity for you. With a little wood (be sure to source your firewood responsibly) and a lighter, you will be on your way to hours of cozy warmth and long talks around the fire.
Bryson City, with its natural beauty and charming surroundings, offers a budget-friendly vacation for those willing to get a little creative with their plans. By following these tips, you can enjoy your getaway to the Great Smoky Mountains without draining your wallet, leaving you with more money to spend on the experiences that truly matter.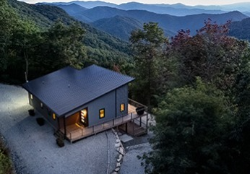 Book Direct with Watershed Cabins
We would love for you to browse through our selection of
Bryson City, NC cabins
and find one that is ideal for you next Smoky Mountain getaway. Here at Watershed Cabins, we also offer a few of our own
discounts and specials
!
Comment on this post!