---
5 Reasons Why a Bryson City Cabin Rental is the Best Way to Vacation
Posted On Monday, August 14, 2023
---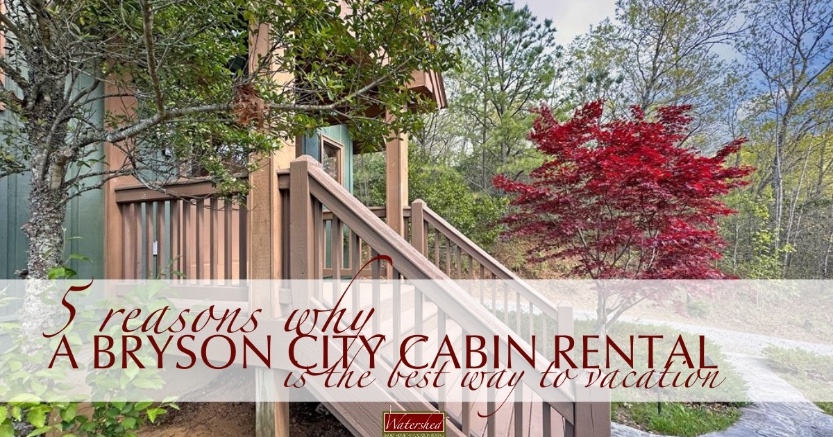 (Love the cabin on this cover photo? See more of it here.)
Why are Watershed Cabins Bryson City cabin rentals so popular? Because they truly are the best way to vacation! There are a long list of reasons why vacationers choose cabin rentals over other accommodation options, but today we're focusing in on the top 5. What's your why? Be sure to weigh-in below this post in the comment section. We value our guests' feedback and experiences, as well as those of our readers.
1. Luxury of vacation + the comforts of home
Whether you prefer a rustic log-cabin style rental or a spacious Smoky Mountain Modern cabin rental (or something somewhere in between), you're going to get the double benefit of a vacation feel, combined with all the comforts of home. It's the perfect blend of everything you'll want and need while you're vacationing in the beautiful Smoky Mountains of North Carolina. You spend a good portion of your vacation time at your accommodation, so be sure it's where you feel like you can rest, relax, and unwind.
2. Feels more authentic
A cabin rental is going to feel more authentic than staying in a hotel or motel. You'll quickly feel at home and settled in to mountain life upon arrival. It won't take you long to think of yourself more like a local than a vacationer. Welcome to your best vacation life and enjoy every moment. We all know how quickly the vacation moments become memories. Set your watch to mountain time and try slower living... if only for a little while.
4. Amenities that matter to you & yours
Every vacationer is different, and the same applies to Watershed's cabin rentals. Each is unique with a vibe of its very own, so finding the best fit for you is top priority. The amenities you desire during a mountain vacation differs from other families, and we totally get that. While Watershed has a lot of wonderful vacation amenities available, you'll only want the ones you're actually going to use, right? Right. That's the beauty of vacation rentals—they are not one-size-fits-all, cookie-cutter accommodations. Which brings us to our final point....
5. Personalized, customized vacations are the best
If you can't already tell, we're big fans of a more personalized and customized vacation that suits our guests. We want you to be happy, relaxed, and wanting to come back for more! We think our Watershed Cabin rentals offer a wide selection of options to fit a variety of vacationers. Why don't you check out our cabin rentals inventory and see for yourself? We'd love to assist you with booking your next Bryson City vacation. How can we help?
What's your #1 reason for choosing a Bryson City cabin rental?
We want to know!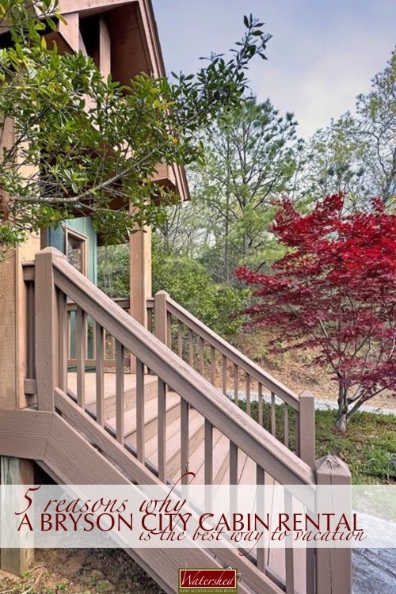 Comment on this post!