---
8 Adventurous Hiking Quotes to Inspire Your Next Mountain Vacation
Posted On Monday, April 11, 2022
---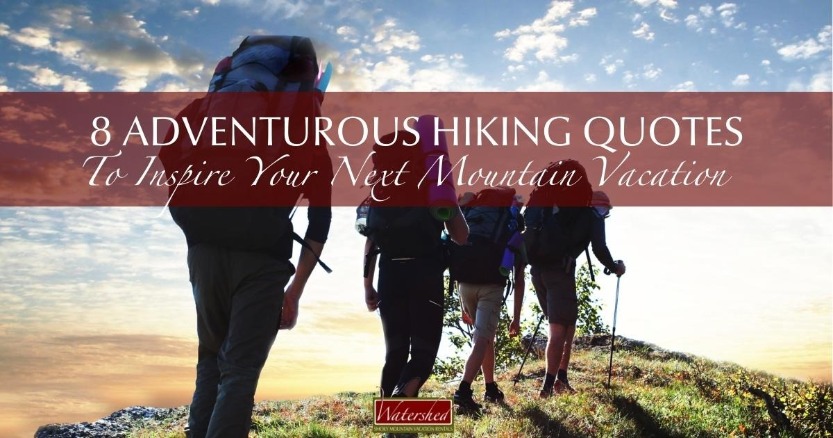 Who's ready for some great hikes and awesome mountain adventures? Your Bryson City, NC vacation puts you in the heart of the Smoky Mountains and in the center of all the glorious nature that will fill up your senses—and your soul. Here are a few of our favorite hiking quotes to put you in an adventure state of mind and get you ready to hit the trails. Happy hiking!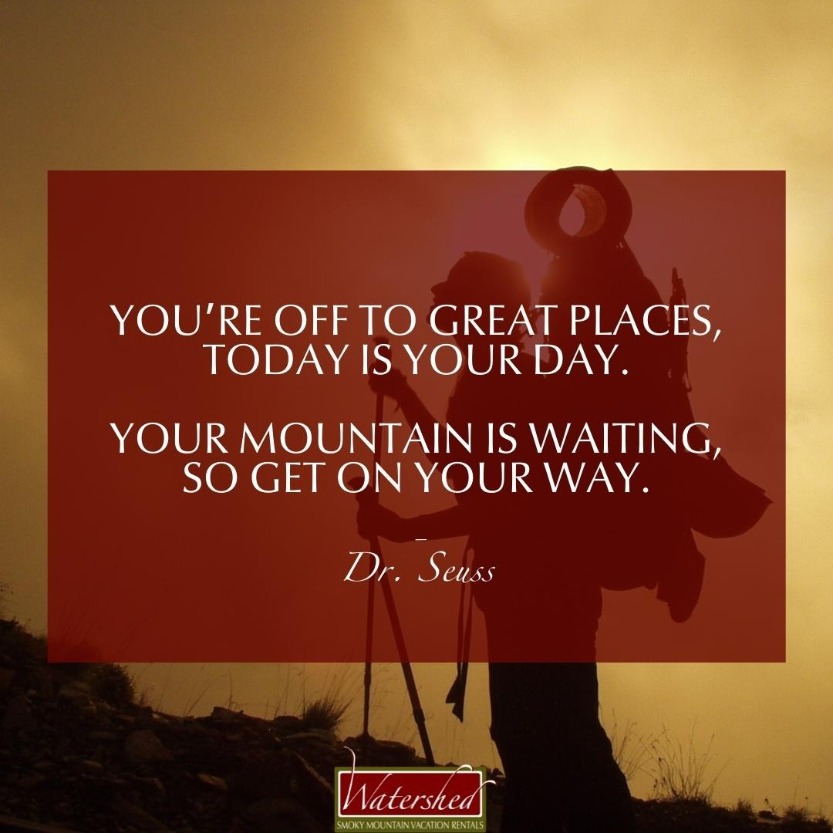 "You're off to great places, today is your day. Your mountain is waiting, so get on your way."
-Dr. Seuss
Your Smoky Mountain adventure begins with you being here! Plan your next mountain escape by perusing our full list of cabin rentals in the Bryson City area. You can easily book online or call us at 888-604-3075 and we'll get your vacation rental reserved for you.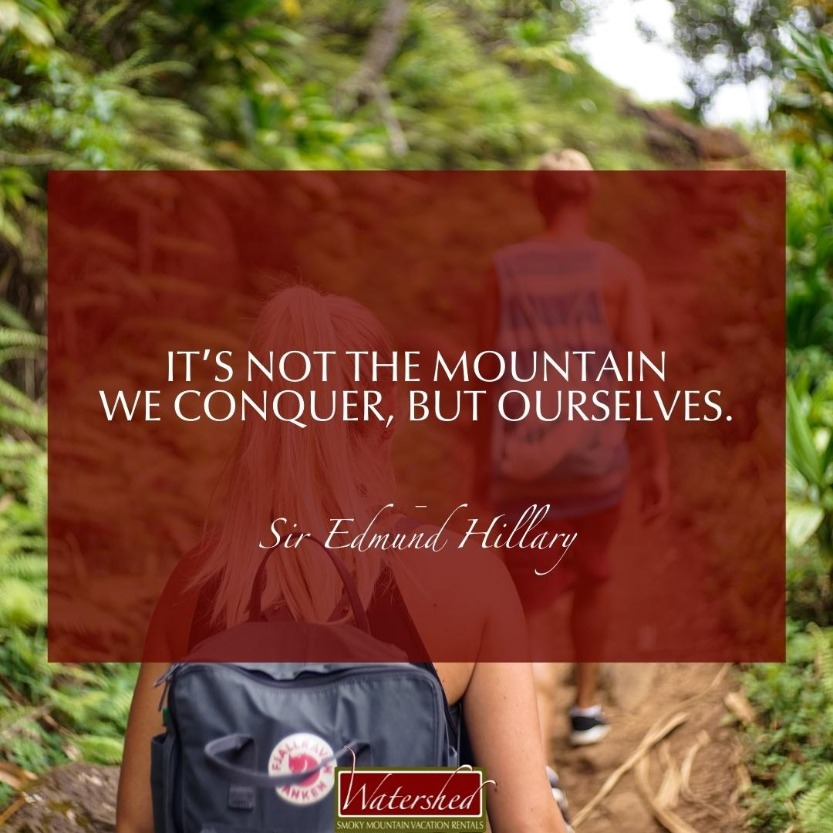 "It's not the mountain we conquer, but ourselves."
-Sir Edmund Hillary
Whether you're hiking the mountain trails on foot or riding your motorcycle through the Great Smoky Mountains, there is something for everyone to discover. However you choose to explore: hiking, biking, or motorcycling, just get out there and enjoy it. You can also check out these motorcycle friendly cabin rentals that are ideal for those bringing a motorcycle to the Smokies.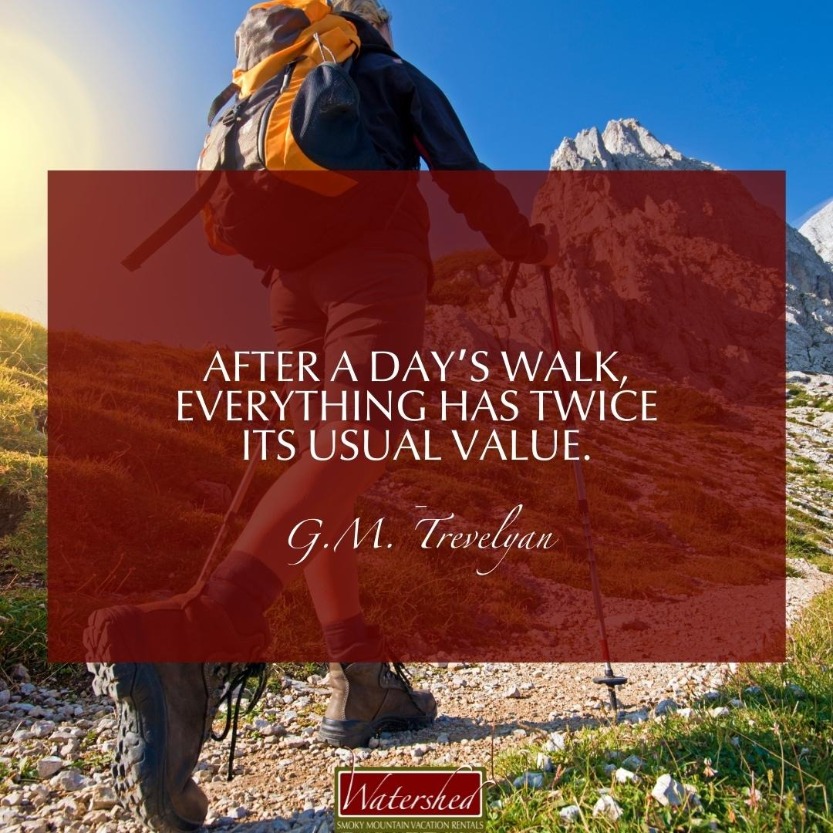 "After a day's walk, everything has twice its usual value."
-G.M. Trevelyan
Enjoy a daily walk through forests, up mountains trails, and along scenic lakes and rivers. Bring your four-legged best friend along on your Smoky Mountain vacation and spend some quality time together in the great outdoors with your dog. Our pet-friendly cabin rentals are just perfect for the occasion.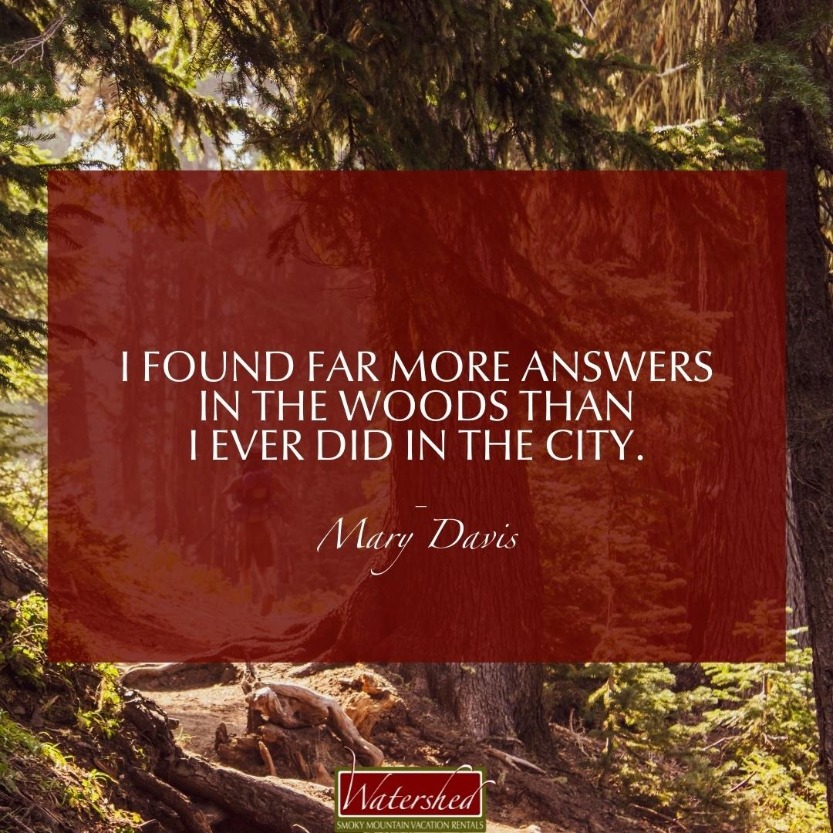 "I found far more answers in the woods than I ever did in the city."
-Mary Davis
Nestle yourself in the heart of nature in Nantahala Village. This resort area is rich in history and beauty as it sits at the gateway to the Nantahala Gorge and yet is only 10 minutes from downtown Bryson City. Take a look around our Nantahala Village cabin rentals and find the right one for you.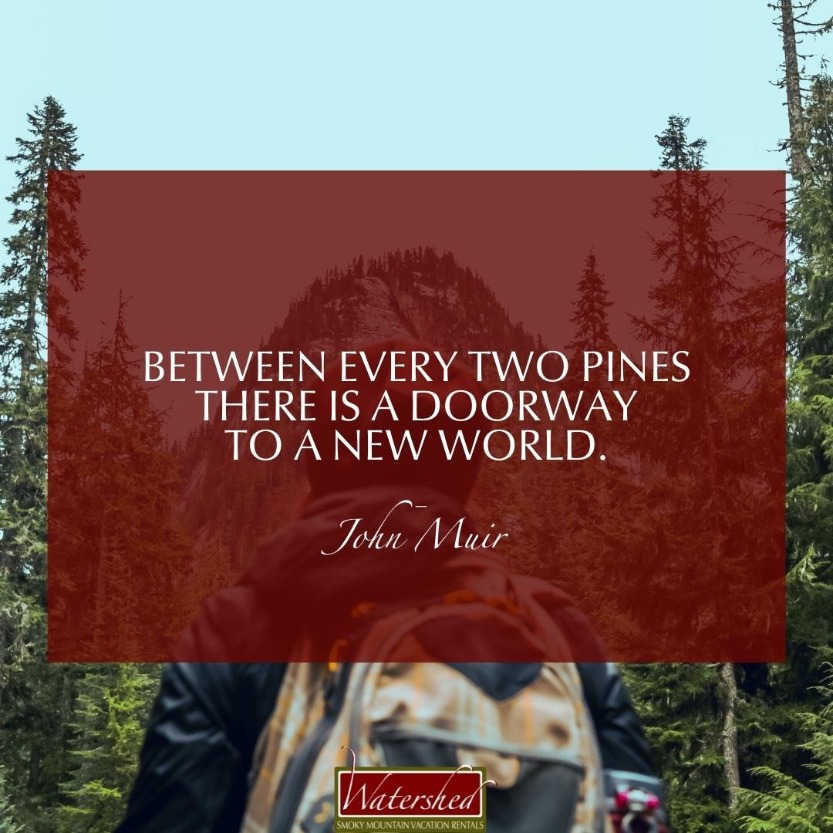 "Between every two pines there is a doorway to a new world."
-John Muir
Yes! Step into nature and let it take you to exciting places. Whether you're walking among the pines or gazing across Lake Fontana, let your journey lead you deeper into appreciation, discovery, and wonder during your vacation. Choose a lakefront cabin rental that gives you access to both the mountains and the water.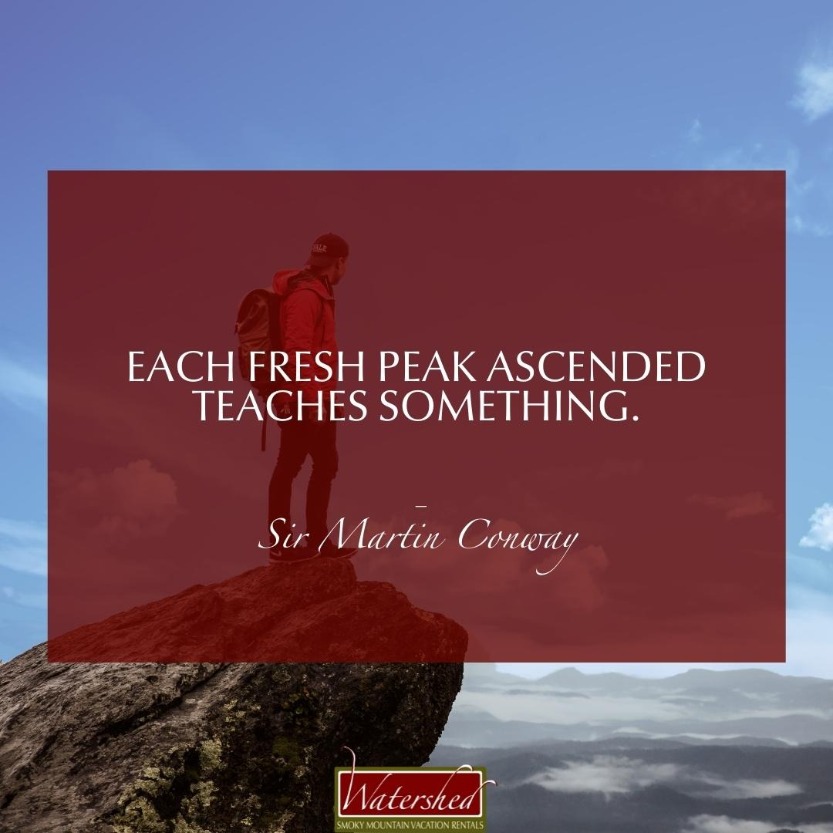 "Each fresh peak ascended teaches something."
-Sir Martin Conway
Our Smoky Mountain Modern collection of vacation rentals is a wonderful place to look for your next Bryson City vacation rental. Here you can enjoy the stellar views of the Smoky Mountains while also having the modern luxuries and high-end accommodations during your stay. It's the ideal blend of modern comforts and conveniences paired with the natural mountain setting.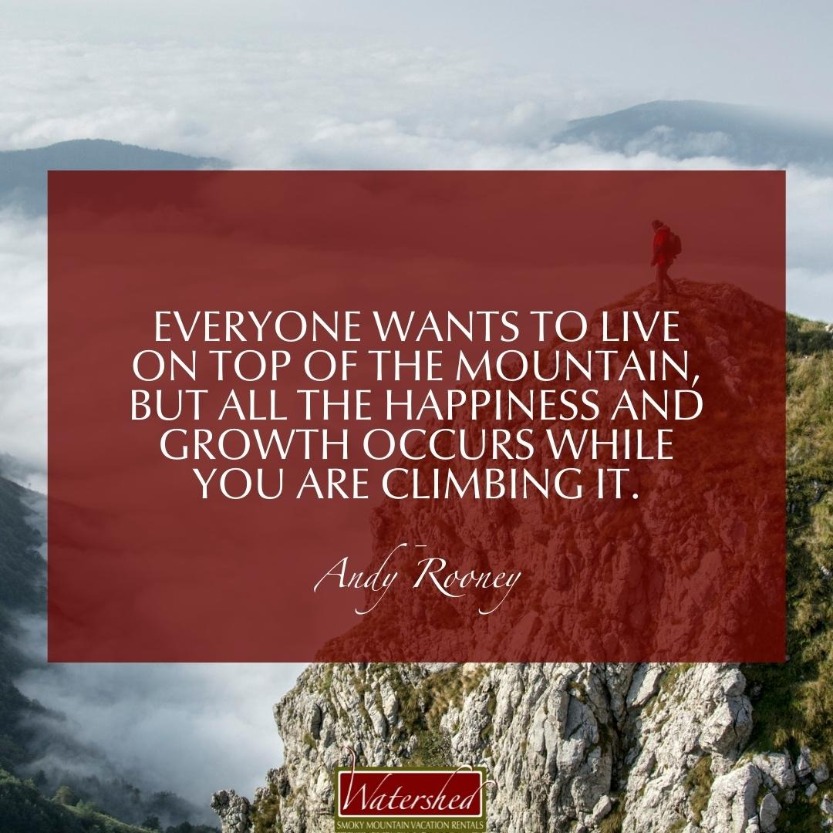 "Everyone wants to live on top of the mountain, but all the happiness and growth occurs while you are climbing it."
-Andy Rooney
If you love mountaintops with all the best views, these Smoky Mountain vacation rentals are for you! With panoramic scenery and a bird's eye perspective, this list of
vacation rental properties that give exceptional views
is right where you need to start looking for your next cabin rental.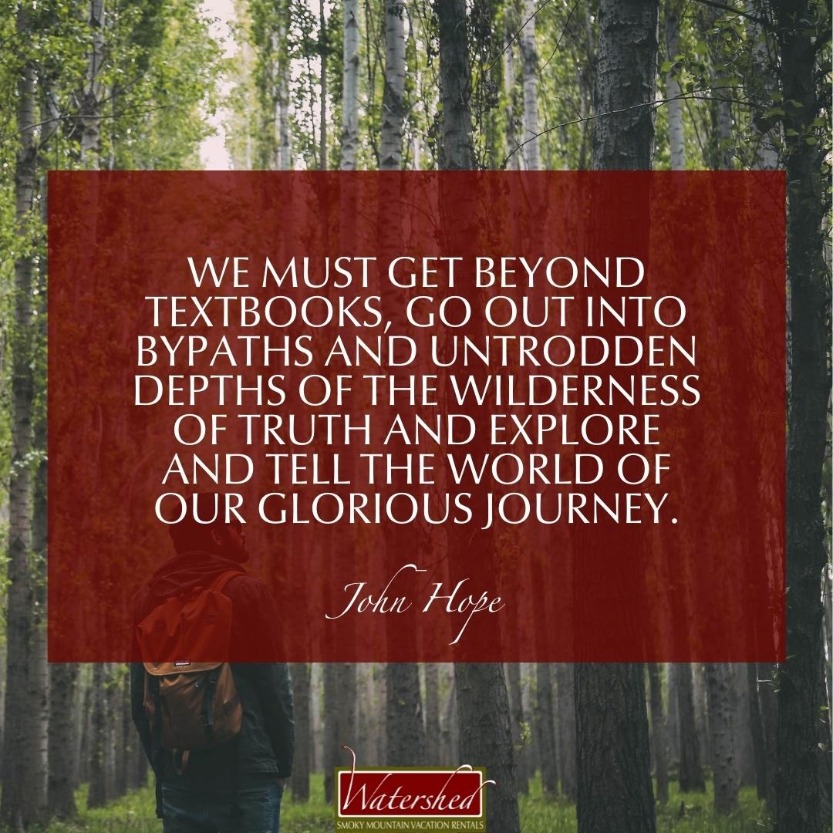 "We must get beyond textbooks, go out into bypaths and untrodden depths of the wilderness of truth and explore and tell the world of our glorious journey."
-John Hope
This is a quote to live by, friends. We all need more wilderness in our lives, especially in the technological age we live in where we all spend entirely too much time plugged in. It's time to unplug for a bit and explore more of the natural world. Take the road less traveled, rediscover the wonders of the woods, hike a few trails, and tell others to get out there and do the same.
which quotes inspire you to explore more?
Drop them below and we'll add them to our next quote blog!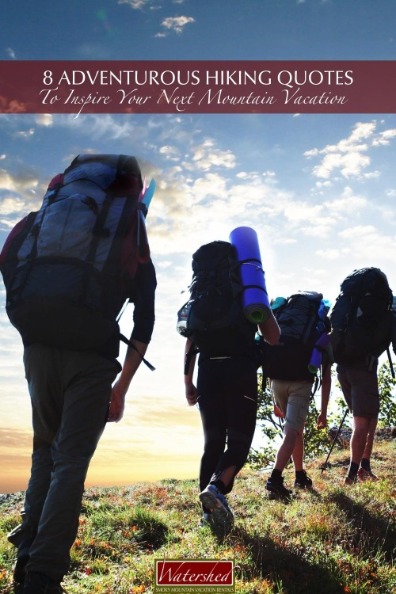 Comment on this post!