---
Big Cabin Rentals That Make Planning an NC Smoky Mountain Vacation Easy
Posted On Monday, March 27, 2023
---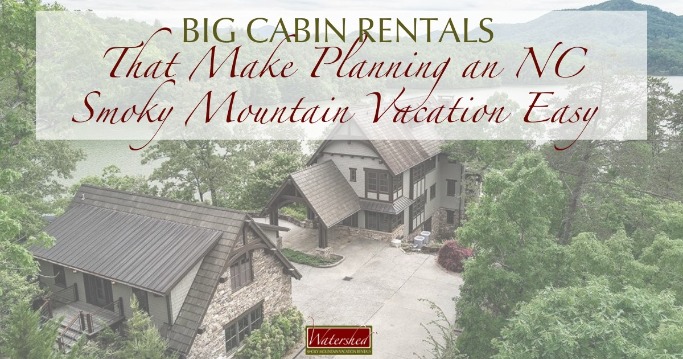 If you're in charge of planning a family vacation in the Smoky Mountains of North Carolina and you're looking for large cabin rentals that can accommodate all your needs, then these Watershed Cabin rentals are just what you're looking for whether it's a family reunion, special occasion, vacation with friends, or whatever the case may be—these big cabins in and around Bryson City, NC give you all the comforts of home combined with the amenities of a mountain vacation. You don't have to worry about having enough bedrooms or bathrooms with these properties—they've got you covered. Check out our biggest cabin rentals and see which one is right for you! Don't forget to use our Advanced Rental Search that allows you to filter your options and find just what you're looking for from size and location to amenities and activities, it's all right there for you.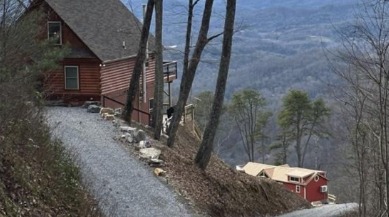 Location: Whittier, NC
Bedrooms: 4
Bathrooms: 2
The Majestic Views property is a 'combo' property. This means that it's one rental transaction that includes 2 properties together in the rental. In this case, "Majestic Views" rentals are actually booking the large property called "Above the Clouds" PLUS the smaller property called "Cozy on a Cloud". These homes are perched high on a mountainside and boast one of the most amazing views in the area. From sunrise to sunset, the Great Smoky Mountains National Park will paint an ever-changing and magical presentation of ridge lines, colors, and shadows on an enormous 180-degree palette.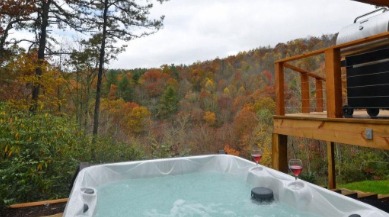 Location: Almond, NC
Bedrooms: 7
Bathrooms: 6
"Closer to Heaven" is the name of a combo unit consisting of 2 cabins that are close by each other and therefore popular to rent together accommodating large families, family reunions, and church or other groups. The details of each one of these homes can be seen on that unit listing, but this 'combo' listing shows an availability calendar in the combined state. Thus, when either of the individual units is already booked, this combined unit will be blocked out and unavailable. However, when both of the units making up this combo are available, you can book Closer to Heaven, which means you are actually confirming BOTH the Almond Joy cabin and the Almost Heaven cabin at the same time and at a slightly discounted rate.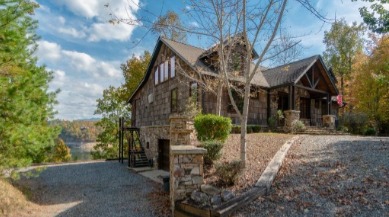 Location: Fontana Lake Estates, NC
Bedrooms: 4
Bathrooms: 4
Breathtaking lake and mountain views abound from every direction thanks to large, light-filling windows that grace this impressive waterfront property. On the crystal clear and emerald green waters of Lake Fontana, this four-bedroom house that comfortably sleeps 16 comes with two large decks on multiple levels and a private dock with an upper deck and a boat slip. Bring your boat for the week!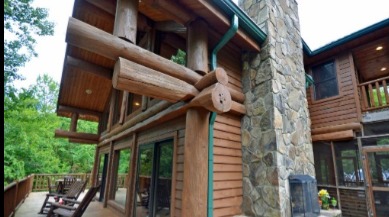 Location: Watershed Resort, NC
Bedrooms: 4
Bathrooms: 4
This cabin is located on the Watershed Resort property, which features amenities such as a hiking trail, authentic Indian teepee, and waterfall. The modern-rustic decor features leather sofa/loveseat, hardwood floors, stone fireplace and log-wall interiors making you feel right at home in the mountains. Enjoy the pool table, hot tub, outdoor fireplace, and more. There's room for everyone here with bunk beds for the kids, a loft, and many other fun amenities.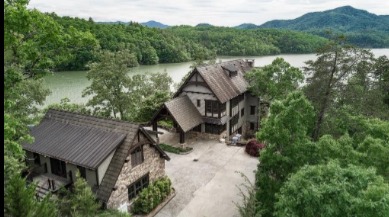 Location: Fontana Lake Estates, NC
Bedrooms: 7
Bathrooms: 7
This listing is both the main house and the guesthouse, for a total of 7 bedrooms. The main house is 5 bedrooms 5.5 baths while the guest house features an additional 2 bedrooms and 1 bath. The guest house is above the 3-car garage and is appointed with the same luxury and decor of the main house. The listing for the "Lakewood Pointe - Main House only" has a complete description and photo gallery, so this listing only shows limited photos of the main house, but focuses on the guesthouse, which is what is included in addition to the main house when you rent this listing.
Have you ever booked a large cabin rental?
We want to know! Tell us which one and how it worked out for you and your family.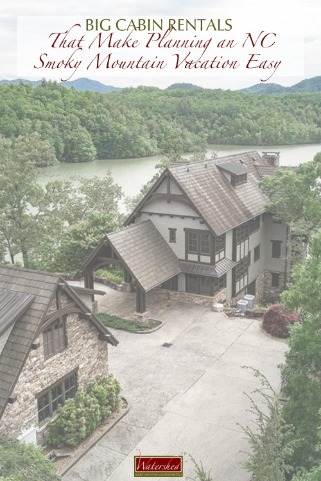 Comment on this post!