---
Discover the Best Waterfalls in Western NC
Posted On Monday, September 13, 2021
---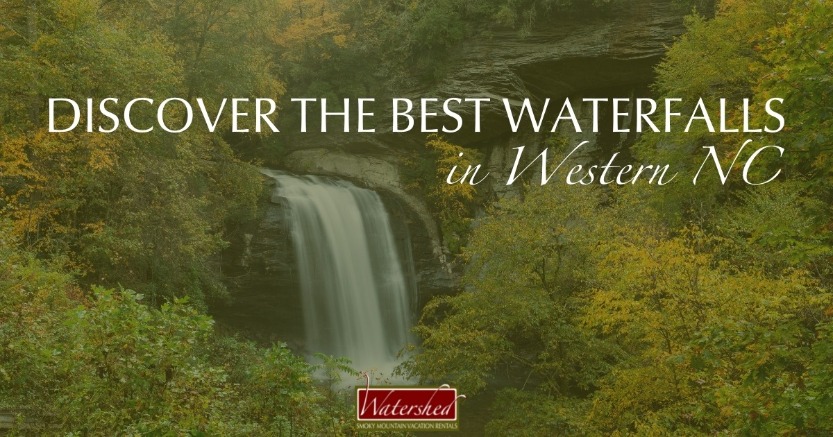 Only a handful of states have more waterfalls than North Carolina, thanks to our state's fluctuating terrain. Nearly every county in the state has a waterfall, thus creating a self-sustaining tourist industry. All of our Cherokee, NC cabin rentals are within minutes of serene waterfalls, breathtaking Smoky Mountain trails, and whitewater rafting adventures. According to the NOAA National Climatic Data Center, North Carolina is tied for ninth in annual precipitation. Most tourist destinations dread the thought of rain, but our rivers, lakes, and creeks need rainfall to attract thrill-seekers, waterfall hunters, and anglers. When you choose Watershed Cabins for your Western North Carolina outdoor getaway, you'll always be close to the action!

Local waterfalls
Soco Falls
Soco Falls is a rare double cascade that can be reached by pulling off US-19 and trekking down into the creek gorge. The trails aren't heavily marked, so use your instincts by listening for the water's impact and following the beaten paths. Don't be afraid to journey into the rocky creek for an incredible view of the falls. Two branches of Soco Creek perfectly meet not far from the US-19 turnoff to create this gorgeous scene. Most of our Cherokee NC cabin rentals are within 25 miles of beautiful Soco Falls!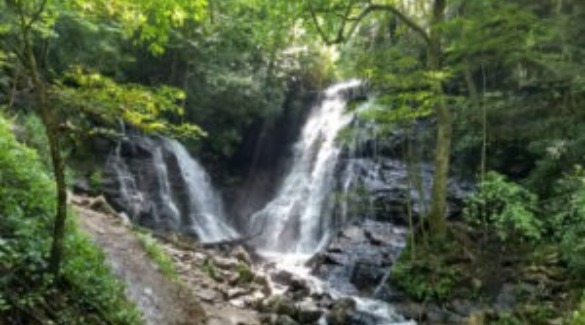 Mingo Falls
Mingo Falls is within 20 minutes of our Cherokee, NC cabin rentals. This 120-foot-tall waterfall is located six miles northeast of Cherokee on Mingo Creek. Mingo Falls is one of the tallest waterfalls in North Carolina, so don't be surprised by the 161 steps required to complete the journey. The waterfall itself is an awe-inspiring natural marvel that rushes in the spring and summer. Visit the site after a fresh spring rainfall to witness its full might; otherwise, Mingo Falls in autumn is breathtaking and peaceful. The journey is only 0.8 miles in length, but the 160+ stairs discourage many visitors. Thrill-seekers can climb much of the 120 feet to get superior vantage points.

Juney Whank Falls
Explore three waterfalls on the Deep Creek Trail in the Great Smoky Mountains National Park three miles north of charming Bryson City. The most notable waterfall is Juney Whank because of the hand-carved bridge just inches from the flow. You have the option of relaxing on the bridge or exploring the nearby wilderness. Further down the trail, you'll find Indian Creek and Tom Branch Falls. Many people choose to tube down Deep Creek, which is particularly exhilarating in early summer.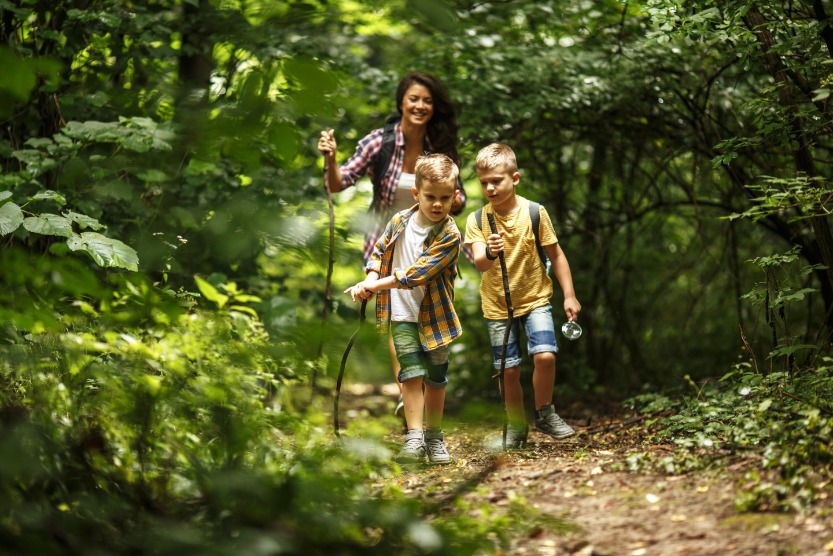 Fun ways to enjoy the waterfalls
Take a hike-
Hiking is not only a great way to spend the day in Bryson City, it is the perfect way to get to most waterfalls. Don't forget to pack a few layers, since temperatures can change quickly in the mountains. It is also a good idea to carry plenty of water. Kids love hikes so pack some snacks and head out on a family waterfall adventure.
Photographers dream-
If you love photography then you will love the waterfalls. There are so many vibrant colors in the autumn leaves and when mixed with the water you get truly glorious images.
Picnic-
If you are looking for a romantic place to have a fall getaway, the mountains around Bryson City are the perfect destination. Combine one of our luxury cabins with a romantic picnic at a waterfall and even Cupid will be jealous of your weekend away.
Fall is the perfect time to hit the trails and discover our local waterfalls, but first you have to find your luxury Bryson City cabin. Give us a call today at 888-604-3075 to speak with one of our friendly reservationists today.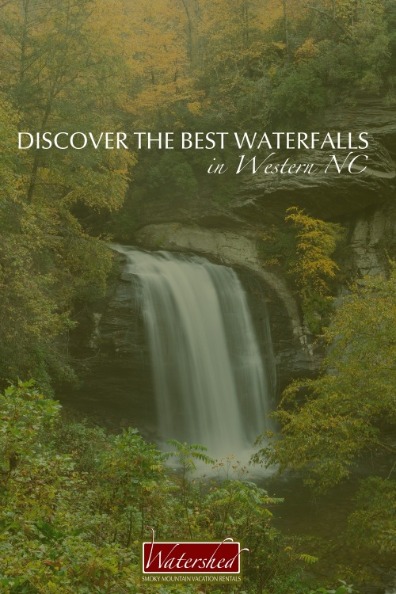 Plan your next waterfall adventure
Like, follow and comment on your favorite social media.
Comment on this post!