---
Get to Know Downtown Bryson City NC Better with These Video Tours
Posted On Monday, November 14, 2022
---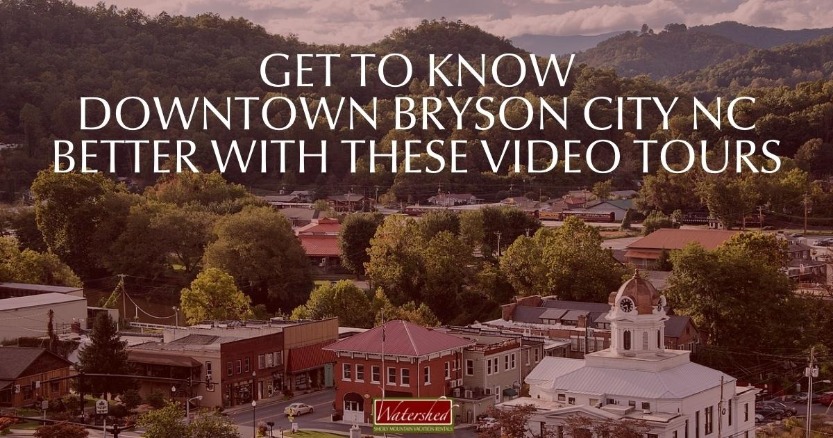 Whether you're anticipating your upcoming Bryson City, North Carolina vacation in the Smoky Mountains or can't be here right now but want to be, we have some local video tours that will get you in a Bryson City state of mind. From exploring the downtown area, to the best things to do, to a walking tour on the streets and around town—you'll find a little bit of everything you need to know by watching one or all of these video. The best part is you can take these virtual tours 24/7—whenever and wherever it's convenient for you. You're welcome!


Explore Downtown Bryson City
If you need a really quick overview of what downtown Bryson City has to offer you and your family, then this 1-minute video is perfect for you.
It captures the essence of what to expect from this small town destination that offers a big experience.
Whether you want nature, culture, arts, music, food, scenery, mountains or all of the above, you'll find it here.
Watch!


Things to Do in Bryson City, NC
If you have a little more time on your hands, then continue watching this 2-minute video that highlights the major attractions found in Bryson City, NC.
The most popular things to do, see, and experience are featured here. Put these items on your vacation bucket list!
If you don't have time to explore them all in one trip, you'll just have to come back for more.


Downtown Bryson City Walking Tour
Now this video walking tour is like taking a walk through downtown yourself. It's longer than the previous two videos featured above, so you'll need about 30 minutes for this virtual Bryson City strolling tour through the streets.
Go ahead a grab a drink, sit back, relax, and pretend you're here right now. Once you're done watching, the only thing left to do is book your next Bryson City vacation.
Start by taking a look at our cabin rentals below. Let us know if we can help! Enjoy.
Bryson City Log Cabin Rentals
Here are a few of the Watershed Cabins vacation rental categories that might be helpful in your search. You can also start on our Advance Rental Search page to fully customize your search by date, rental type and location, number of bedrooms, amenities and more. You can fully book online today and start counting down the days until you're here. What's not to love?
Which video tour did you watch?
Let us know in the comment section below!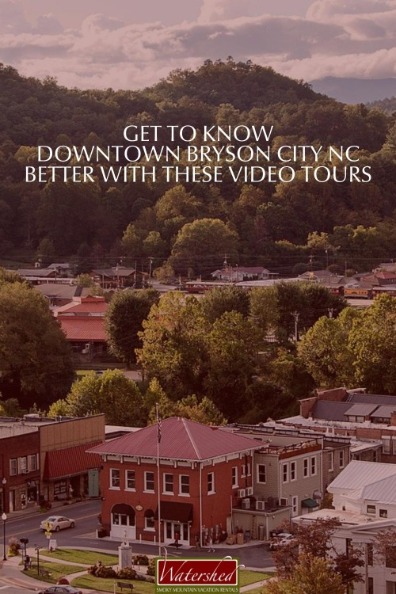 Comment on this post!