---
Easy and Fun Family Dinners You Can Make In Your Cabin
Posted On Monday, July 26, 2021
---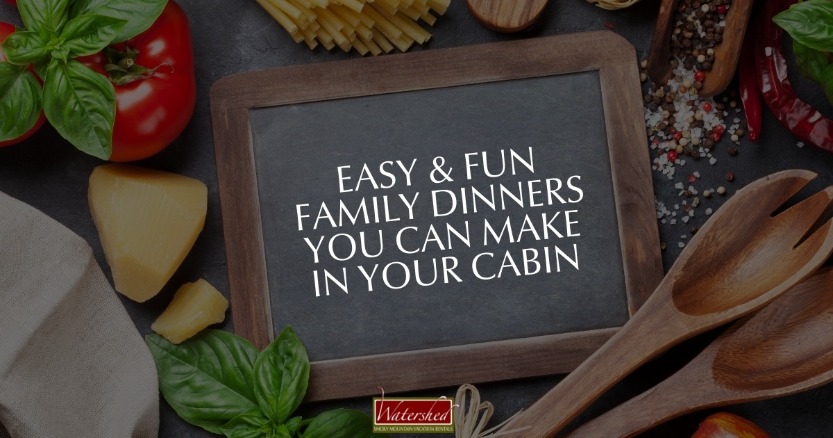 One of the great benefits of renting one of our luxury cabins is having a beautiful and well-appointed kitchen at your disposal. Whether you are trying to save a little money or looking to eat healthy, being able to cook in your cabin is a big advantage (and one you won't find in a hotel). Of course, who wants to think too much about meal plans during a vacation? Well, have no fear, we have taken that stress away as we share a few great family dinners anyone can make with ease during a beautiful Smoky Mountain vacation.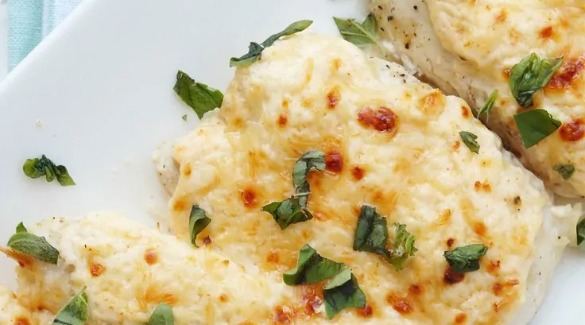 Parmesan Crusted Chicken
This is a simple and easy dish to make and one that everyone in the family is sure to love. The secret (according to the recipe) is the combination of sour cream and mayonnaise that is used as a binder for the parmesan. This recipe also includes a bit of garlic, bringing the flavor a nice richness. Easy to make, loads of flavor and inexpensive - this is the perfect dish for those families with hungry teenagers. For the recipe details click here.
Sheet-Pan Fajitas
You had us at Fajitas! Fajitas are easy to make, healthy and packed with flavor. Forget going out for Mexican, we have a great recipe that is simple to make with a sheet pan right in the comfort of your Smoky Mountain luxury cabin. With just a few easy to find ingredients, you can turn your dinner into a fiesta that everyone will fall in love with. Head over to Eating Well for everything you need to make this recipe.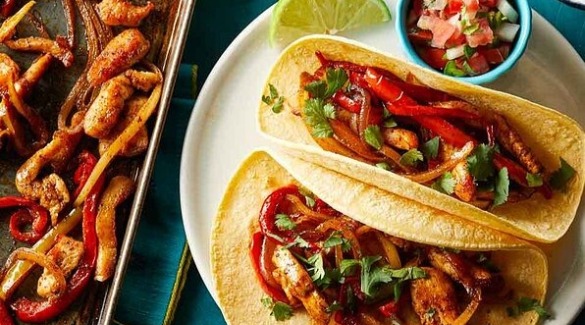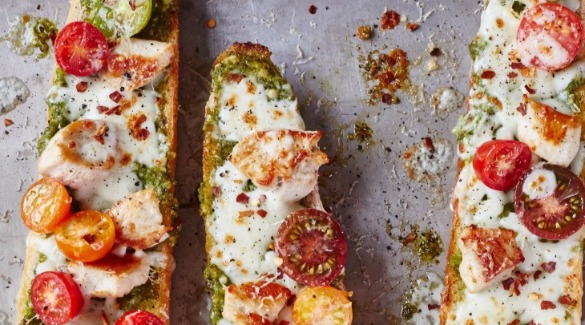 French Bread Pizza with Chicken Pesto
Forget those frozen french bread pizzas and try something truly special with this recipe. Loaded with fresh ingredients, this is a guilt-free pizza that is sure to please the crowd. The best part is the zesty freshness of the pesto chicken that brings this recipe up a notch. For all the details and a shopping list check out The Kitchn.
Lemon Chicken Pasta
This is the perfect dish for summer. The combination of pasta, lemon zest, and zucchini make it light enough for those hot days, but refreshing enough that it won't weigh you down. The key to this recipe is that it uses a rotisserie chicken so there is actually very little prep in this recipe. The only cooking is boiling a pot of pasta. Now, that is an easy family dinner. For more on this recipe click here!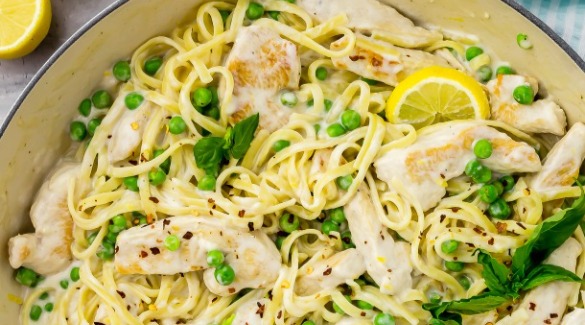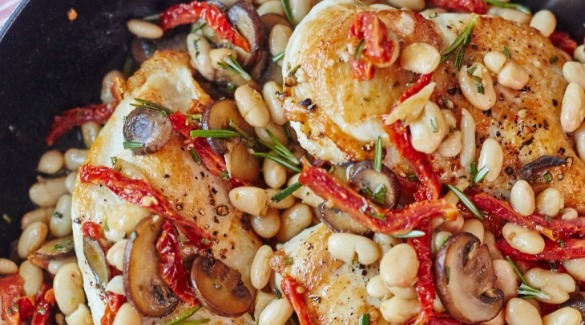 Tuscan Chicken Skillet
Caramelized onions, mushrooms, tasty chicken and white beans are the base for this filling and delicious dish. This one is so easy to make – it is almost a "make it and forget it" type of dish. Moms everywhere will love how healthy and simple this meal is. Keeping with our goal of the day, all of the ingredients needed for this dish are easy to find in any grocery store. Check out the recipe by clicking here.
The only ingredient you are missing is a luxury cabin in the Smoky Mountains. Luckily for you we have a great selection of homes to choose from and with fall right around the corner, now is the perfect time to plan a getaway. Give us a call at 888-604-3075 to speak with one of our friendly reservationists today.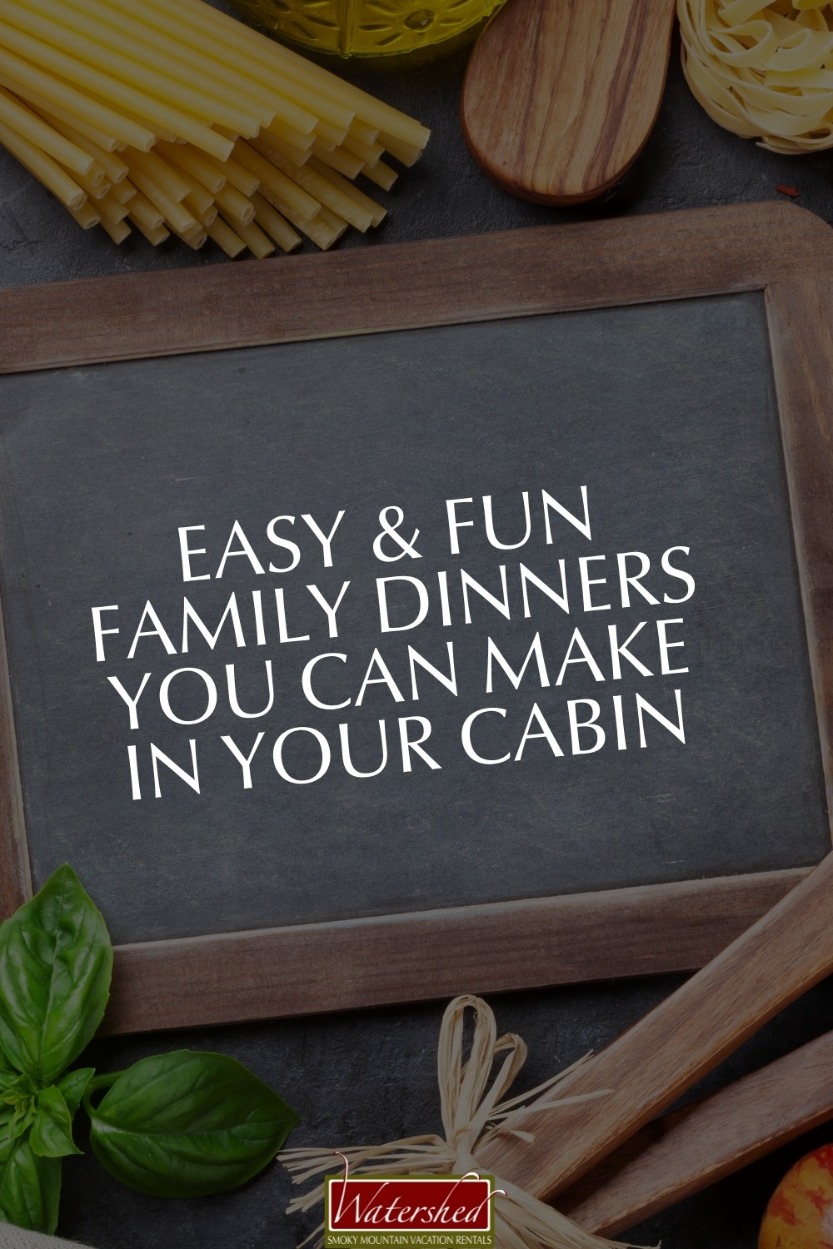 Plan your Smoky Mountain vacation today
Like, follow, and comment on your favorite social media platforms.
Comment on this post!