---
Everything You Need to Know About the Nantahala Outdoor Center
Posted On Monday, March 22, 2021
---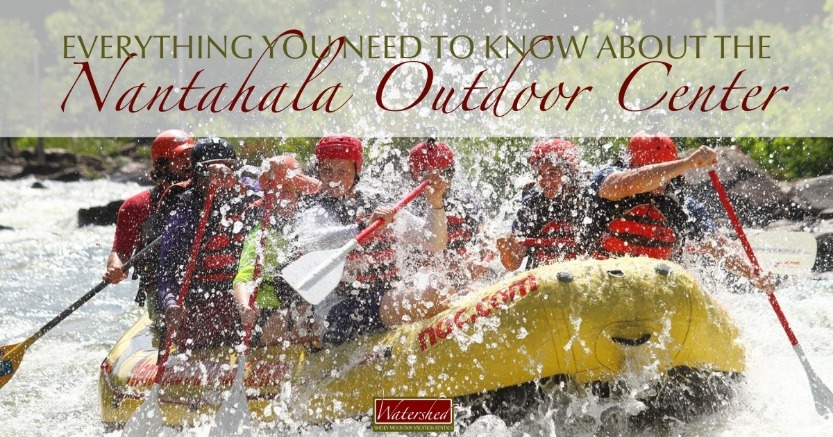 Spring is here and with it comes some of the best weather in the Smoky Mountains. There are a lot of wonderful things to do and see in Bryson City, NC, but perhaps none is as action-packed as the Nantahala Outdoor Center. If you've never been to the center (or are looking to go for the first time), we have everything you need to know in this week's blog.
They say a picture is worth a thousand words. Well then? A video must be worth a million! All kidding aside, before we get started with all the fun things you can do at the Nantahala Outdoor Center, take a look at this video to get an idea of what awaits you at the outdoor center.
Planning a day at the center is easy. The center offers activities that range from one-day activities to multi-day courses. For most visitors to the Smoky Mountains, a day activity suits them best. Here are three of the best activities that our guests have raved about.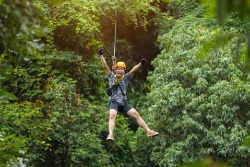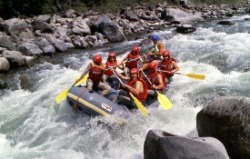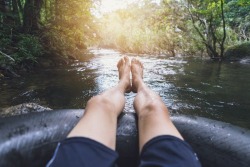 Eating at the Nantahala Outdoor Center
There are two great riverfront dining options at the NOC. The River's End Restaurant is open daily from 11am-7pm. The restaurant is open and you are able to sit outside on the covered porch overlooking the river. The restaurant has a great view of the river. Get there early to grab a prime seat on the patio – it filled up quickly on a Sunday. With a menu ranging from burgers, salads, pizza, and sandwiches, there is definitely something for everyone.
If you're looking for a more casual option, order food for pick up at Big Wesser, directly across from River's End Restaurant, where you'll take your food to a table (first come first serve) with also great views of the action on the water!

Finally there is Relia's Garden Restaurant. An ode to home cooked meals, southern charm, and rustic elegance, thousands of savory meals were once served to guests of Nantahala Outdoor Center. More recently, Relia's Garden Restaurant has served hungry guides and retreating groups (who Aurelia would have simply referred to as "family") under its towering ceiling and on the expansive deck overlooking the garden.
Getting to the center
Getting to the Nantahala Outdoor Center is easy and only a few minutes from any of our Smoky Mountain luxury cabins. Just throw the address in the GPS and you will be having the time of your life in no time. Need help finding the center? Feel free to give one of our staff a call. We are always here to help you have the best adventure possible.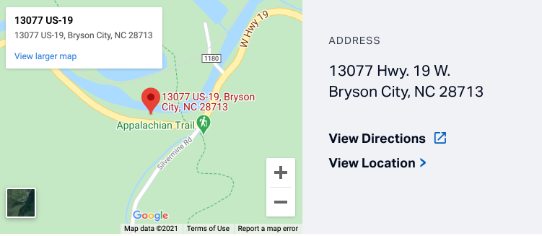 Covid Response
The Nantahala Outdoor Center has taken lots of precautions to make sure the health and safety of their guests is ensured during Covid.
"In light of the risks associated with COVID-19, NOC is modifying its operations across all locations. For guests who choose to join us on an adventure, in our retail stores, at our resort or in one of our restaurants we welcome you with important changes. We ask, as a responsible and conscientious traveler, that you assist us in following guidelines for the health and safety of our community."
For more details, take a moment and watch the center's response.
Are you ready for a big Bryson City, NC adventure? If you are, now is the perfect time to book your spring or summer Smoky Mountain vacation. Give one of our vacation reservationists a call at 888-604-3075 or click the button below to book using our safe and secure website.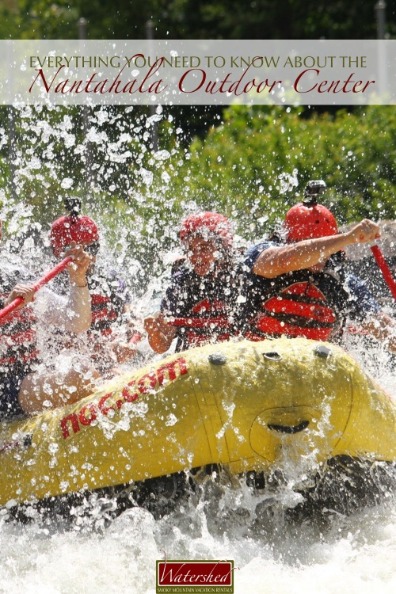 Book your smoky mountain vacation.
Like and follow us on your favorite social media.
Comment on this post!