---
Everything You Need to Know About Traveling With Your Dog
Posted On Monday, January 25, 2021
---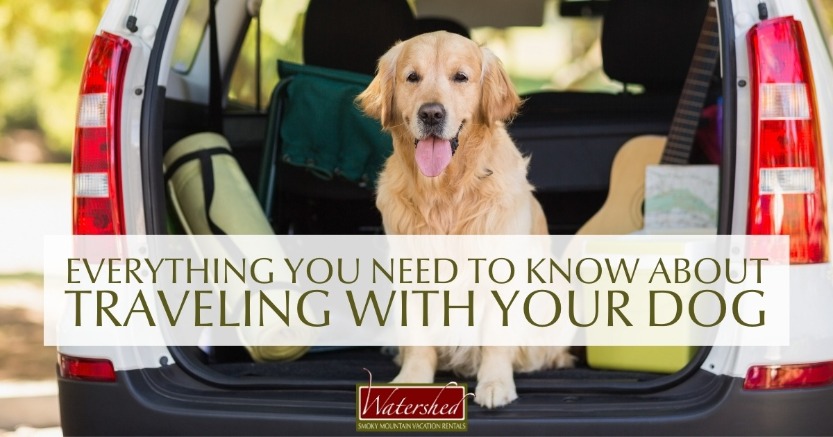 It's true! Four-legged family members love the Smoky Mountains as much as their human companions do. If you're like millions of families, your dog is just as much a part of the family as any human member. You don't have to leave your dog behind when planning your next Smoky Mountain vacation. Bryson City is truly a dog-lover's kind of town and we have the perfect vacation rental to suit your whole family. Yes, that means you too, Fido. Let's get started and plan the ideal dog-friendly Smoky Mountain vacation.

Pet-friendly travel checklist
Before we get too far into the planning, let's take a moment to talk about a few things you need when traveling with your dog. Traveling with dogs require a little more planning. We all know what the two-legged family needs for a great road trip. Here are a few of the essential items you won't want to forget to pack when traveling with your four-legged family members to the Smoky Mountains.

Dog Food (vacation is not the time to try a new brand)
Favorite chew toy, or other toys
Dog waste bags
Any medications
Treats and snacks
Grooming supplies, favorite blanket or bed
Make sure your dog is microchipped and/or has a dog collar with owner info
Food and water dish
Lead and leash
Find the perfect luxury cabin
Ok, now that you know what to pack, let's find the perfect pet-friendly vacation rental. We have a huge selection of homes that are perfect for your whole family. Check out our website to search all of our available pet-friendly luxury cabins.
If you have questions please call one of our reservationists who will be happy to answer any questions about deposits or other pet-related questions.
888-604-3075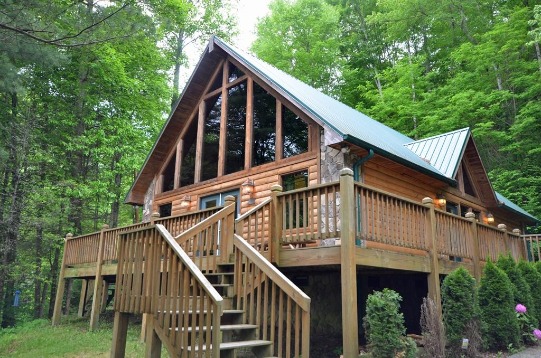 Arriving at your rental
In our own way we're all creatures of habit and our dogs are no different. When you arrive at your Bryson City, luxury cabin, take a few minutes to help your dog get acquainted with your new home for the week. Here are a few tips to help you.
Make sure to pack a few familiar items. Your dog's favorite toy or an old t-shirt that smells like you are perfect. Once inside, take the dog around the home to allow him to get familiar with his new surroundings. This is also a good time to check for anything dangerous that might harm your dog.
Finally, make sure to go for a brisk walk or take the dog to the park to get out some energy. Just like when riding in the car, a dog will transition easier if tired.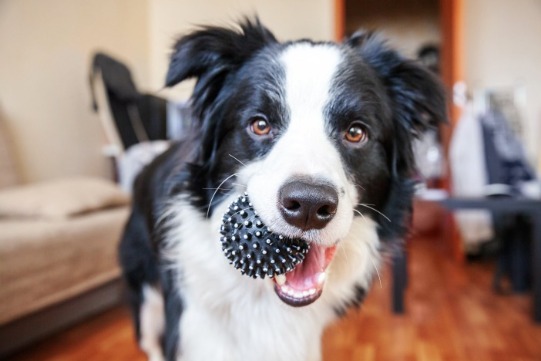 Tips for safe car travel with your dog
Secure your dog- Just like humans, dogs need to be restrained when traveling. There are several ways to do this. There are harnesses, crates, special leashes, or partitions that can be used to help make sure your dog stays safe in the event of a sudden stop or accident.
Heat kills- Even though the Smoky Mountains are cool in the summer it doesn't take much time for your car to reach dangerously high temperatures. Never leave your dog in a car in the summer without the air conditioning running. Even just running in to get gas for a minute can cause the car to heat up excessively. Remember, dogs shed heat by panting, not sweating, so be aware of excessive panting as this is an indicator of heat stress.
Tired dogs travel well –Before you hit the road, take a moment to exercise your dog. Tired dogs are less anxious on the road and more likely to sleep during the drive.
Frequent stops and water are important- Just like the rest of us, it's important to take frequent stops to let your dog enjoy a walk, play fetch for a few minutes, do his business, and drink water.
Keep them inside- We all think it is cute when we see a car go zipping by with a dog sticking its head out the window but in reality, it's not safe for you or your dog. That wind can cause sand or other debris to get into your dogs eyes or ears. The safe play is to keep your dog's head inside the car.

If you and your dog are ready to visit the Smoky Mountains now is the perfect time to book your 2021 luxury cabin, right here in the heart of the Smoky Mountains. There is still plenty of time to find your luxury cabin. Why not start spring off right in charming Bryson City? Go ahead, get out of the city, pack up the car and come join us for perhaps the best part of the summer in the mountains. Give us a call today at 888-604-3075 or click the button below to see our inventory of vacation homes.

Plan your next Smoky Mountain vacation today
Like, follow and share on your favorite social media.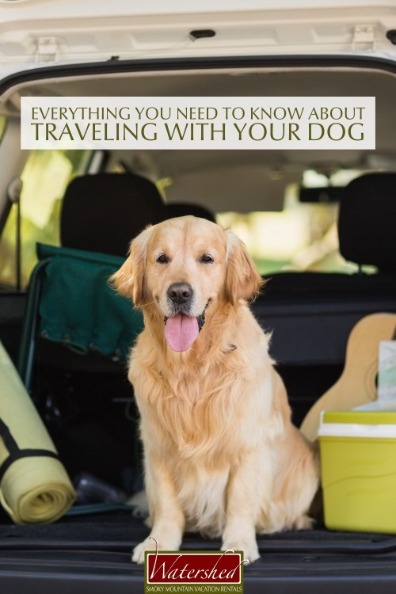 Comment on this post!