---
How to Have an Epic Fourth of July in the NC Smoky Mountains
Posted On Monday, June 13, 2022
---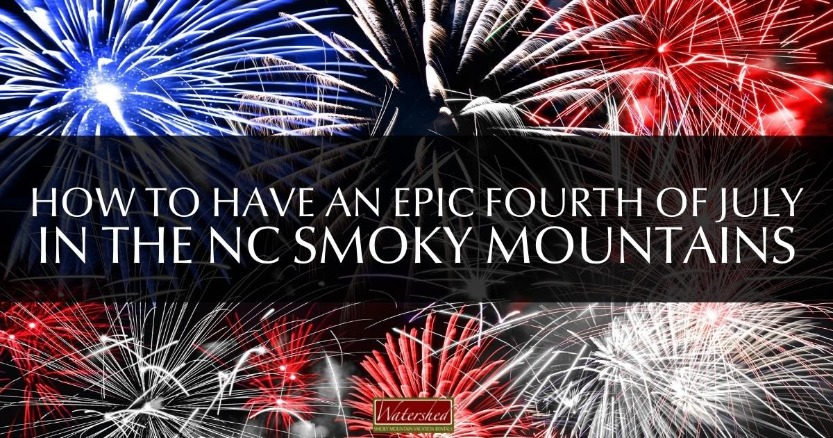 Independence Day is just around the corner. What are your plans for the Fourth of July this year? How about a little Smoky Mountain escape to Bryson City, NC? We have plenty of festivities and activities for the whole family that make this holiday extra special. Come join in the patriotic celebration and consider making it your annual family tradition. Here's how to make some epic memories with those you love the most. Wishing you the best one yet!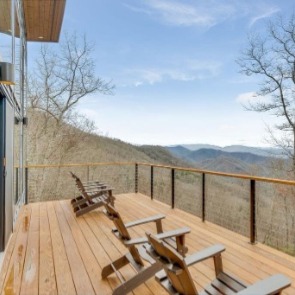 1. Book your Bryson City cabin rental.
A fun, family-friendly Fourth of July starts with booking your Bryson City cabin rental. We suggest checking out our Smoky Mountain cabin rentals that offer exceptional views for this special occasion. Once you're here and settled in, it's time to let the Independence Day festivities begin.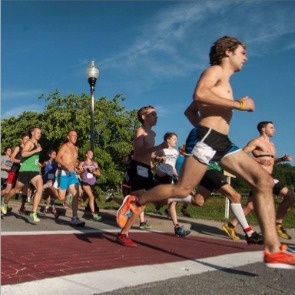 2. Sign up for the Bryson City Rotary Club Firecracker 5K.
Join in for this Fourth of July tradition. The Firecracker 5K starts at Riverfront Park downtown and then heads to the Deep Creek community and back. This easy 5K starts early at 7am. You can find registration and other information for this event here. Come on out and participate, or cheer on the runners from the sidelines.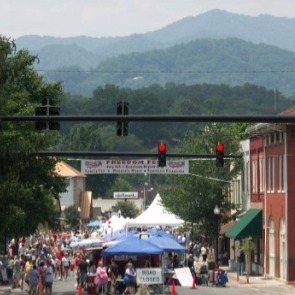 3. Plan to go to the Fourth of July Freedom Fest.
Next it's time to experience the downtown Bryson City celebration of Independence Day known as Freedom Fest, which starts at 10am. Everett Street closes to make room for the fabulous arts, crafts, food and music vendors. Enjoy all your holiday favorites: funnel cakes, shave ice, Philly cheese-steak sandwiches, BBQ, kettle corn and more. Live music starts at 6pm and runs until the fireworks show. Find more Freedom Fest details here.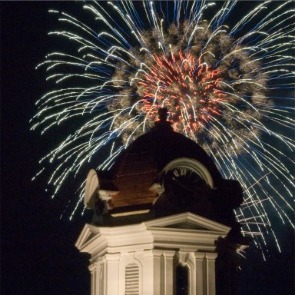 4. Enjoy the Bryson City fireworks show.
Wrap up your July 4th celebration with the fireworks show beginning at 10pm. Downtown streets are closed, but there are great spots for viewing in the large train parking lot, other local business lots, as well as several municipal lots. Check out this map to find your prime viewing options and find your favorite vantage point.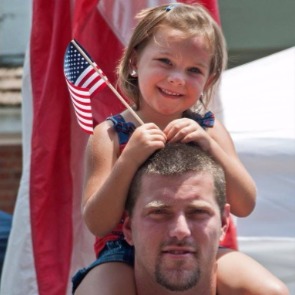 5. Make this your family's Independence Day tradition.
When all is said and done, it's time to start thinking about next year. Make Bryson City your 4th of July vacation destination by planning to be here year after year to celebrate with us in the Great Smoky Mountains. We'd love to be a part of your Fourth of July family tradition. There's no better time than now to start planning your next Watershed Cabins vacation.
let us know if you'll be spending the 4th of jUly in bryson City, NC!
Our comment section is always open, and we love hearing from you.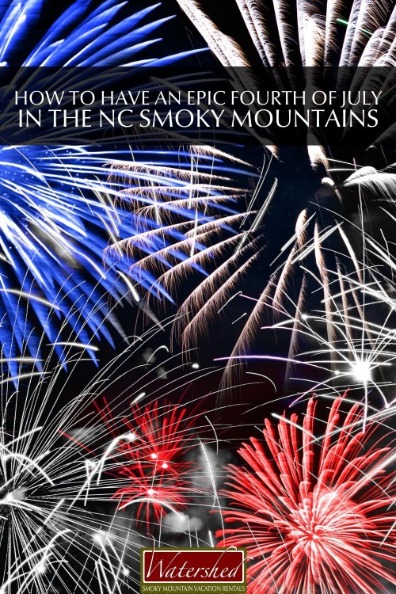 Comment on this post!