---
How to Pack for Your Winter Adventure
Posted On Monday, November 23, 2020
---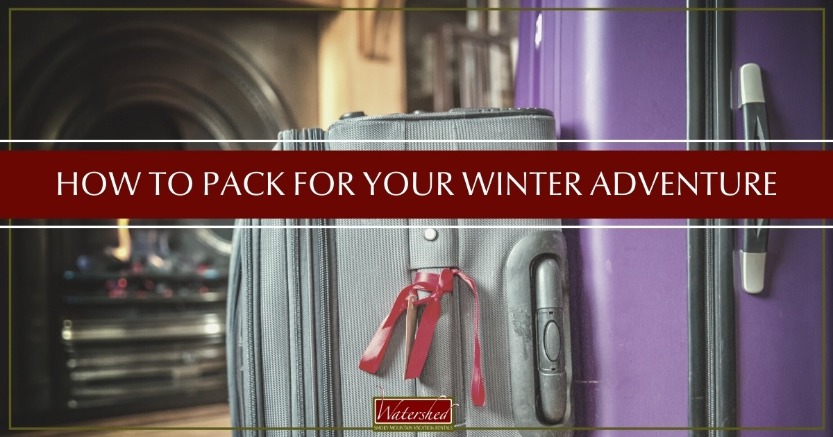 Taking a winter vacation is fun, but packing for vacation is never fun. However, with a few tricks you can making packing for your next Smoky Mountain winter vacation a breeze. Whether you are coming for a few days or a couple of weeks, there is an art to packing. This week we have gathered some of the best tips and tricks from seasoned travelers that are sure to make your packing a little bit less stressful. All you need to do now is pick your vacation home!

Start with a list
Before heading anywhere, do yourself a favor and take the time to actually sit down and think about your Smoky Mountain vacation. Start by checking the weather. This will largely dictate what items you should pack and prevent you from packing non-essentials.
Remember, the mountains can be have wildly fluctuating weather patterns. Make note of how many days you'll be traveling and how many nights you'll be sleeping away from home. Consider how you will be spending your vacation and what activities you will be doing. How often will you change locations? Visualize the different scenarios you'll be dressing for. Skiing, hiking, Fly Fishing, Snowboarding and tubing all have different clothing requirements.

Know your itinerary
Knowing and planning your itinerary is a critical part of packing. After all, there is no point wasting space packing snow shoe gear if you have no plans to go snow shoeing. Sure, you want to have some flexibility, but you also want to have a plan. Having a list of activities will help you with your packing plan.
Pack outfits and by activity
There is nothing worse than packing a bunch of clothes that you'll never wear. One way to avoid this is by packing by outfit and planned activity.
Plan each day's outfits based on the activities you plan on doing that day. Then pack the necessary outfits and gear. This way you aren't just packing what you think you might wear, but packing what you actually will wear on any given day.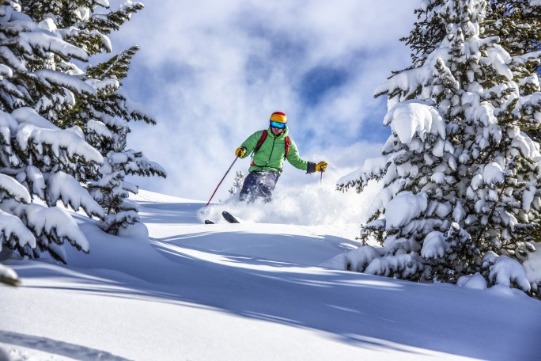 Create a gear bag
If you are traveling to the Smoky Mountains for a specific activity like cross country skiing, it is a good idea to have a separate gear bag for that activity. In this bag, you should have all the activity-specific items you will need. Make this comprehensive and well organized. I like to have a bag for mountain biking. Helmet, shoes, sock, padded shorts and gloves are all in that bag. This way I know where everything is and rarely misplace anything. In short, more organization equals less stress.
Prepare for the dirty side of winter
Whether you are hiking, skiing or just romping around Bryson City, winter can be a muddy and slushy affair. Have a few grocery bags or a tall kitchen bag in the car (or your bag) so you have a place to put your muddy or wet shoes.
Plan on layering up
Make sure to plan on layering up in the winter. Forget that one big jacket. If you get moving you'll get too hot. Plan on having a simple base layer like a wool t-shirt. Wool sheds moisture and is very warm. Then have another layer and lastly, an outer shell for wind protection. This allows you to adjust your layers as needed. Vests are one of the best ways to add a lot of warmth to your outfit.
Sunscreen and Chap Stick
It may sound crazy but you will want chap stick and sunscreen even in the winter. Snow can reflect the sun's rays and cause severe sunburn. Make sure to apply sunscreen on winter days if you are planning on being outside for any length of time. Trust us, skiing and sunburns are an all too common combination.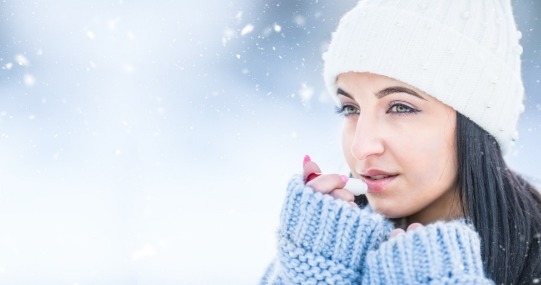 Don't forget sunglasses
Sunglasses in the winter? Yes! These are an essential item to pack, especially if you are going to be out on the snow. Like the sunscreen warning, the snow reflects the suns harmful rays and can seriously hurt your eyes. Play it safe and pack the Ray Bans!
Don't forget the car
Traveling in the winter by car, especially in the mountains, requires a few extra items. Safety should always be your first concern. If you are coming from a warmer climate make sure to do these simple things to make sure you have a safe and stress free drive:
Check the conditions- Know the local road conditions before you leave.
Change washer fluid- Add washer fluid to your car that won't freeze. Snowy roads can be extra dirty and you'll want good windshield washer fluid.
Pack a shovel- Add a small collapsible shovel to the trunk – you never know when you might need it.
Prepare- Have a blanket in the car in case you get stuck, snowed in, or just stopped in traffic. You never want to use your car's heater while parked for long periods of time.
All that is left to do is to book your Smoky Mountain winter vacation. We have a great selection of luxury cabins and with all the wonderful winter activities in the local area there is no better time to get away from it all and head to Bryson City, NC. Need help finding the perfect luxury cabin? If you do, call us at 888-604-3075 and one of our friendly reservationists will help you find the perfect cabin. Of course, you can always click the button below to see all of our cabins.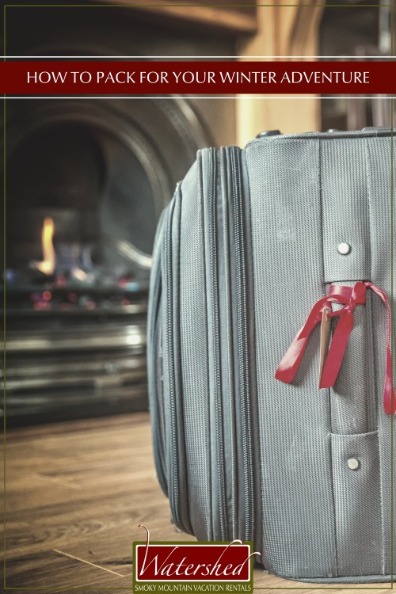 Book a smoky mountain winter vacation today.
Like and follow us on your favorite social media.
Comment on this post!