---
Now is the Perfect Time to Plan a Fall Retreat
Posted On Monday, September 14, 2020
---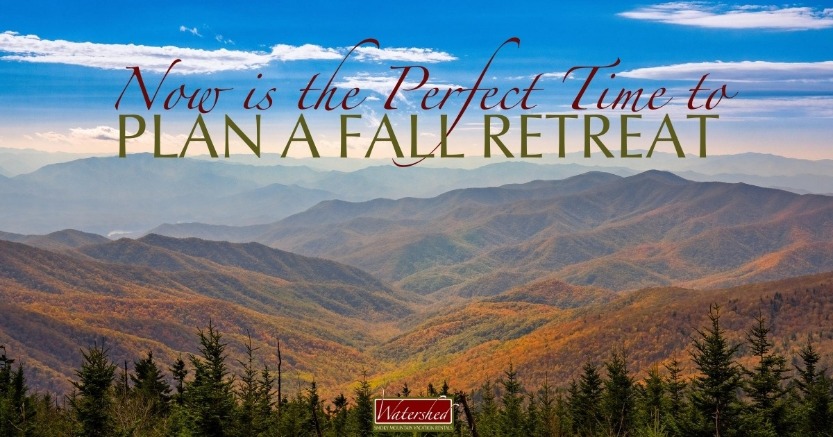 There are few places as beautiful as the North Carolina mountains in the fall. The leaves turning colors, the cool, crisp air, and that wonderful rustling of leaves underfoot. Yes, fall is indeed a special time. It is also a great time to visit the North Carolina mountains, and now is the best time to start planning your fall getaway. Reservations fill fast in the fall so don't delay. Here are several tips to help you plan your Smoky Mountain fall getaway.

Make a budget
There is no doubt that for many of us, now is a time when we have to be more careful with our money. Covid-19 has disrupted so many lives. However, if you are still looking to get away from it all, you can. And you can do so for a reasonable investment. Like any large purchase, it is always best to set up a quick budget. Budgets help prevent overspending and will help you plan how much to set aside before heading out on your vacation.
Here are a few quick budgeting tips.
- Use the envelope method: Save a few dollars each month and set it aside in an envelope. This can be for your vacation, dining out, or for the activities you want to try while in Bryson City.
- Plan your activities and what you are willing/able to spend on them: Zip Lining or rafting might be worth the splurge! No matter which activities you choose, planning ahead is the best way to ensure you get to enjoy your choice.
- Don't overuse credit cards: It is best to avoid splurging on a trip by using a high interest rate credit card. Instead, plan on paying cash as often as possible. You'll come home much more relaxed if you don't have a large credit card bill waiting in the mailbox.

Pick your luxury cabin rental
Before you plan too far ahead, you first must choose which one of our beautiful luxury cabins you want to rent. Looking for a romantic getaway? We can help. Maybe you are planning a large family gathering for Thanksgiving. We have the perfect cabin for you. However, there is no right or wrong reason to plan a fall vacation in Bryson City. The weather is beautiful, the fall colors are exploding and now is the time to pick a luxury cabin, pack up the car and head to the Smoky Mountains.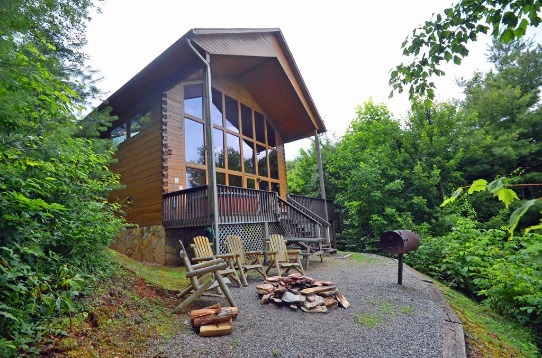 Take advantage of our exclusive specials
We frequently offer big discounts on last-minute cabin reservations. If you have flexible travel dates, and live within driving distance of the Smoky Mountains, you may want to receive notice of these special deals. If so, you must join the separate email list for this program (click here to join). We also sometimes share these offers on our Facebook page (be sure to 'like' and "follow' our page). Use Coupon Code "Insider" when booking. This deal is designed for 'leftover' availability and therefore applies to new reservations only. No retroactive discounts are provided, and the dates of travel are usually restricted to a specific week only.

Plan activities
If you have never been to the Smoky Mountains or Bryson City you are in for a treat. The surrounding area offers visitors a wide variety of activities. From slow scenic hikes to heart pounding Zip Line tours, there is truly something for everyone.
We have arranged for discounts on some of the most popular experiences offered by Nantahala Outdoor Center. Book your trip using our convenient "specials" page, and the discounted prices will be automatically priced for you. Be sure to enjoy River's End or one of their other great riverside restaurants. We partner with NOC because they are the industry leader for your Smoky Mountain adventures.
See the fall colors
The main attraction in the fall is, of course, the stunningly beautiful fall foliage.
Visitors come from all over the world to enjoy the fall colors. The Smoky Mountains, and the surrounding roads are a picturesque landscape that every nature lover will enjoy. Whether you like hiking, cycling or maybe a slow row in a canoe on a mountain lake, there is truly nothing as beautiful as the fall colors of Bryson City, NC.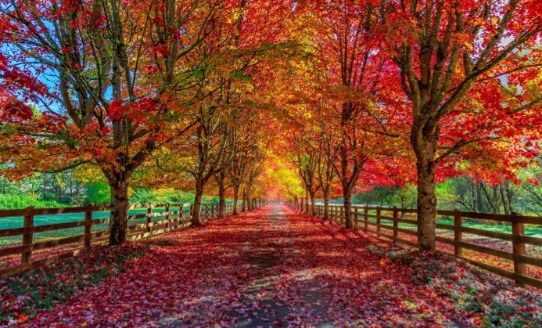 The best part, it is free! Trees don't charge admission to their annual show. Whether you like hiking, cycling, running, or just wandering around in your car there is no bad way to take in the views during the fall in Bryson City, NC.
Do you need help planning your next vacation? If you do, we have a great staff standing by to help you find the perfect luxury cabin rental. Of course, you can always use our easy to use and secure website to book your cabin rental. Give us a call today at 888-604-3075 or click the button below to see all our luxury cabin rentals.
Book A smoky Mountain Fall Vacation today!
Like and follow us on your favorite social media.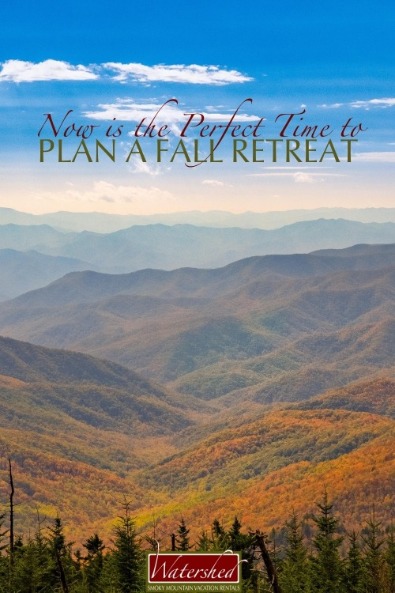 Comment on this post!