---
Plan a Beautiful New Year's Eve in the Smoky Mountains
Posted On Monday, December 14, 2020
---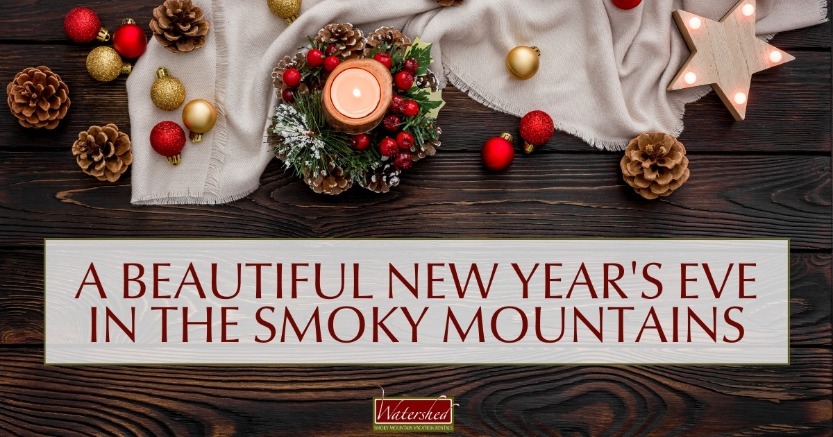 It is the New Year! Or, almost… And it is definitely time to be thinking about how you want to spend the new, brilliant, and bright year that is upon you! After all, we can't say we are going to miss 2020. So, how do you want to spend 2021? How do you want your beautiful New Year to begin? You want it to be full of adventure, success, and brilliance, right? Well, then, here is how to properly kick off your New Year's in the Smoky Mountains.

Choose the perfect luxury cabin
It goes without saying that you can't have a beautiful New Year's Eve in the Smoky Mountains without first booking one of our luxury cabins. There are so many advantages to renting a cabin. For example you have plenty of room for your immediate family, so no worrying about social distancing, Our homes are all loaded with the best amenities and of course, we have some of the best locations in Bryson City. The Buckhorn (pictured here) is a perfect example of the type of luxury in which you can spend your New Year's Eve. Click here to see all of our current homes.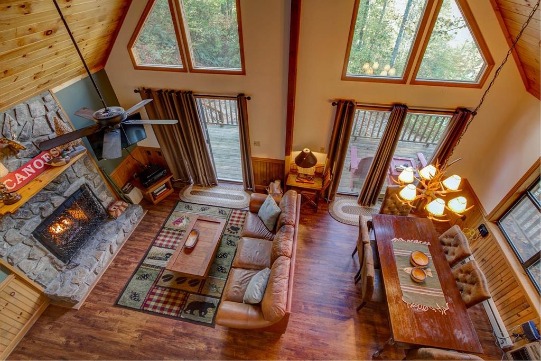 Keep it simple
Thanksgiving, Christmas, Hanukkah and now New Year's Eve. The reality is that the holiday season, while beautiful and fun, can also be a huge source of stress. However, for New Year's Eve, it is time to put all that stress aside, to look to the future (and who doesn't want to say goodbye to 2020) and enjoy the simple things. Social distancing, Covid and state restrictions are actually a good excuse to just have a small family gathering and to enjoy the simple joy of looking to the future and being thankful for everything you do have. So forget the big celebration and keep it simple this New Year's Eve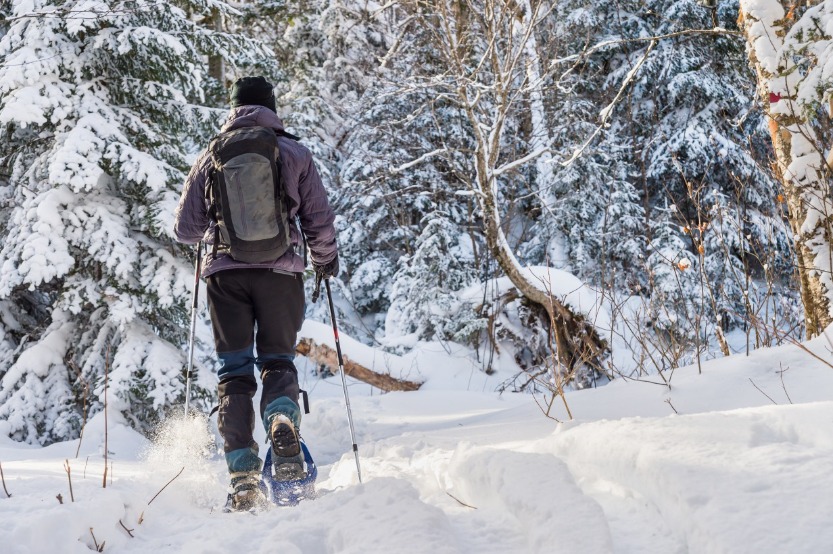 Get outdoors
Before you settle in for the night there are plenty of fun ways to spend the day. One of the best ways to spend a day in the Smoky Mountains is to get outside. Whether you want to go for a hike, a run, a stroll through Bryson City, or maybe even try snowshoeing (if there is snow, that is). No matter what you choose to do, getting outside and moving a bit is a great way to get fresh air, get some exercise and enjoy the Smoky Mountains.
Focus on family
If there is one thing that 2020 taught us, it's just how important family is. For New Year's, take time to focus on your family. Make the evening a time of reflection and connection. As we said above, you don't need to make the New Year's Eve gathering something fancy. Keeping it simple allows you to spend time on what is truly important... family!
Take advantage of technology
Technology seems to be a consuming our lives. However, sometimes it can be a wonderful tool. Apps like Zoom, Skype and Facebook Messenger allow people to connect from all over the world. If you have someone you are thankful for, make use of technology this New Year's and say hello!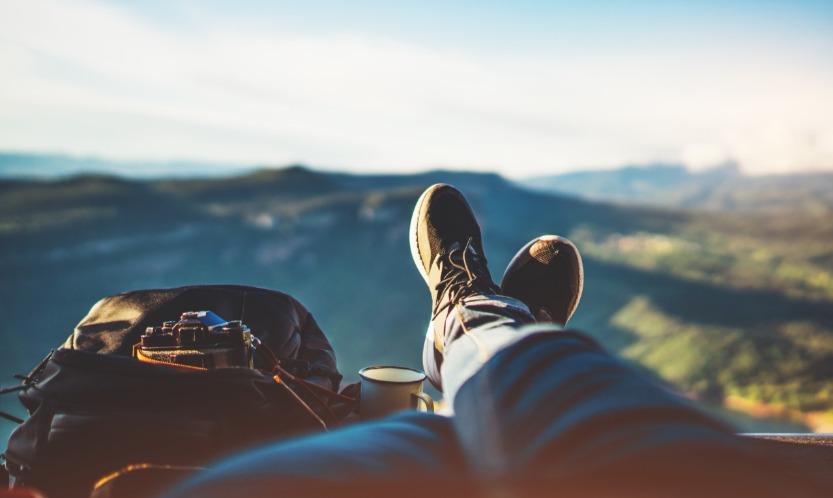 Take Time for Yourself
Don't forget to carve out some time over the busy holiday season to create a little peace and balance in your life. Focus on your family and get ready for all the blessings 2021 will bring. Why is it so important to have a little "me time"? Because you can only give your family, work and life all you've got if YOU are recharged. Well, guess what? Not only is a vacation the perfect opportunity to spend some meaningful time with your family. It's also a great opportunity for you to spend some time on yourself. Go ahead – kick back and relax. The mountains are made for this.

Are you ready to book your Smoky Mountain luxury cabin? If you are, now is the perfect time to start planning your getaway. Whether you are looking for a winter vacation or perhaps getting a head start on planning your 2021 summer mountain vacation, we have a great selection of homes to choose from. Need help finding the right rental? Give us a call at 888-604-3075 to speak with one of our friendly and knowledgable reservationists or click the button below to see all of our properties.
find your smoky mountain luxury cabin
Like and follow us on your favorite social media.
Comment on this post!