---
Plan the Ultimate Motorcycle Getaway
Posted On Monday, July 27, 2020
---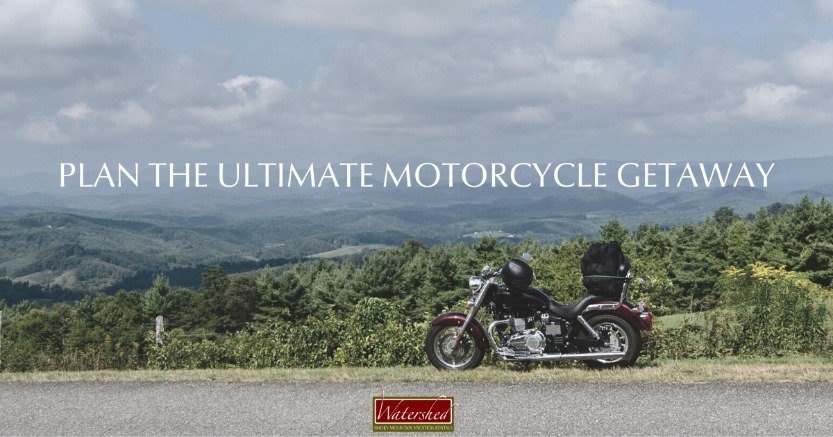 Bryson City, NC is a special place with a unique culture and geography. It's a place where visitors find inspiration, where adventures are just around the corner, and where everyone can find something to do or see. However, for those who love life on two-wheels Bryson City, is a special place, a once in a life time must see destination. This week we have all the best information to help you plan the perfect motorcycle getaway.

Three Scenic Rides
Bryson City, and the surrounding area provides some of the most picturesque rides in the country and are well known within the motorcycling community. While the possibilities are almost endless here are three routes that we are sure you will love. However, don't just try these three routes. Grab a map, plan a route and hit the open road. Adventure is what it's all about. Leave a comment below with your favorite Smoky Mountain ride.

Tail of the Dragon- This is perhaps the most iconic ride on the east coast. The ride has 318 curves in only 11 miles. A riders dream! Coming back to Bryson City is the perfect place to end the day after riding the Tail of the Dragon.

Cherohala Skyway- Get your motors running! You absolutely cannot miss this motorcycle ride. Esquire Magazine wrote that the experience of driving along the Cherohala Skyway is, "like driving through a car commercial." The route is about 5o- scenic miles of winding roads much of it through pristine forests. You will traverse sections of the Cherokee and Nantahala National Forests. The skyway features fifteen scenic overlooks and picnic areas offering plenty of places to stop and enjoy the view.

Blue Ridge Parkway- The Blue Ridge Parkway is one of the most scenic rides in America. The road is great because there is no commercial traffic, no billboards and just miles and miles of gentle curves. This ride is one every serious rider must take at least once.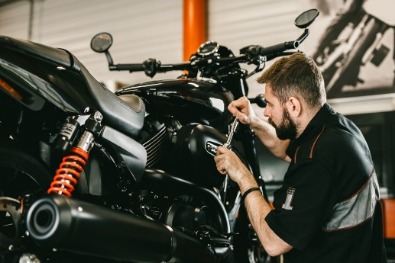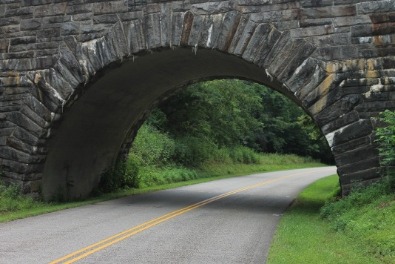 Stay Safe On The Road
Every rider has to take responsibility for his or her own safety on the road. However, at the very least when riding in the mountains, especially if this is your first trip you'll want a few items. Here are the basics you'll want.
Jackets- A good quality jacket is not only great for visibility but also offers your best protection from injury should you fall. Look for a jacket with elbow, shoulder and back pads. The best on the market today is D3 armor that is flexible but upon impact it provides rigid strength.
Boots- Riding in the mountains (or anywhere for that matter) without the proper shoes is a bad idea. The best boots are ones that cover your ankles and provide rigidity and abrasion resistance.
Helmets- There are some states that have voluntary helmet laws, however North Carolina is a mandatory helmet state.
Pants- Good riding pants can be a life-saver. Make sure to get pants with hip and knee protection. Technology has come a long way, and there are many stylish pants that are both comfortable and functional.
Gloves- Riding without gloves is just asking for trouble especially when in the mountains. Think about if you were to fall what is the first thing you do? Put out your hands, of course. Take care of those hands and wear a good pair of strong gloves. Leather is the best.



Find the perfect vacation home
Did you know that we have vacation homes that are perfect for motorcyclist. Forget staying in a motel or hotel. Enjoy a spacious home with all the best amenities and well-appointed kitchens. We love out motorcycling community. Click here to see all of our motorcycle friendly homes.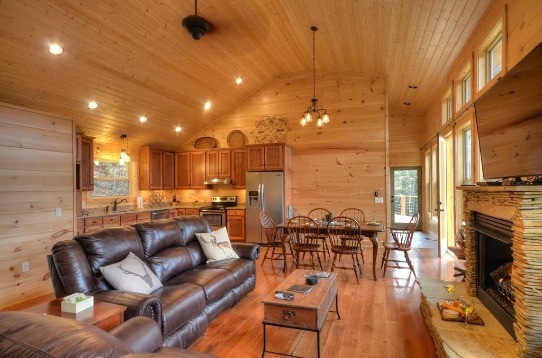 Prepare Your Bike For The Mountains
Heading out for a ride in the mountains requires extra attention to the little details. All riders understand the importance of maintaining your bike and checking its systems before a long ride, but in the mountains it is especially important to ensure you have a safe and enjoyable day. Here are a few reminders of things to check before riding.
Fluids- Many people seem to assume their fluid levels are ok until they find out they aren't and by that time you have a serious and potentially expensive problem on your hands.
Brakes- We can't stress enough how important good brakes and braking technique are when riding in the mountains. It's critical to use proper braking and downshifting techniques. Nothing is worse than experiencing brake fade while descending the mountains. Make sure to check your brake fluids, linings, and rotors before hitting the road.
Tires- Look for nails, cuts, cracks in the sidewall, and correct inflation. You are going to be cornering hard at times and need to be able to rely on a good contact patch from your bike's sneakers.
Chains- Before heading into the mountains is the time to lube your chain and check for correct chain tension. Take a few moments to inspect the drive belts for cuts or fraying. For motorcycles with a shaft drive look for oil leaks and levels in the final drive housing.

Are you ready to book your Bryson City motorcycle getaway? There is plenty of time to book a late summer vacation or start planning that fall motorcycle tour of the North Carolina Smoky Mountains. Give us a call today at 888-604-3075 to speak with one of our friendly reservationist or click the button below to see all of our beautiful vacation rentals.

Comment on this post!