---
The Perfect Rainy Day Activities That Will Make Any Day Fun
Posted On Monday, February 22, 2021
---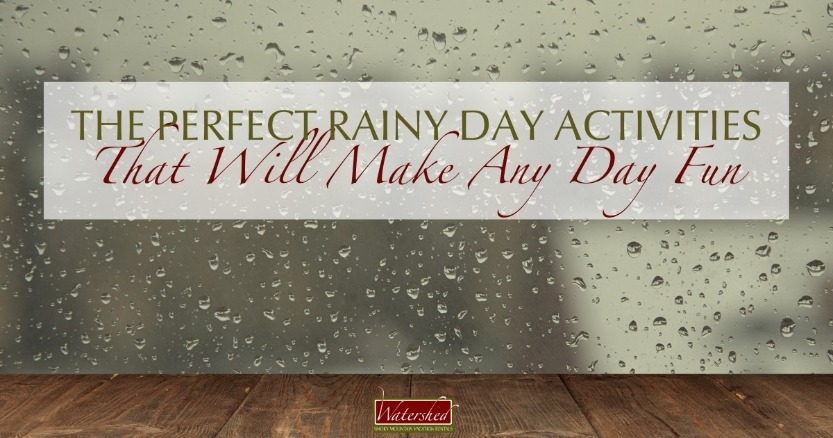 It can happen in even the most beautiful vacation locations, the dreaded rainy day. But, have no fear! A rainy day in Bryson City isn't going to ruin your vacation. The Smoky Mountains are a place where you'll fall in love with the rainy days as much as the sun drenched summer. This week we have a few great ways to spend your next rainy day in the mountains.
Swain County Visitor Center and Heritage Center
Located downtown, in the 1908 historic courthouse, the Swain County Heritage Museum tells the story of Swain County and its people. Through photos, exhibits and video you will learn about the life of early settlers, and how the creation of the Great Smoky Mountains National Park and Fontana Dam rewrote the landscape and changed lives. You will enjoy seeing the restored log cabin porch, the 1887 church organ and one-room schoolhouse desks, plus a children's activity area.There is no admission charge, however, donations are accepted. Restrooms are accessible.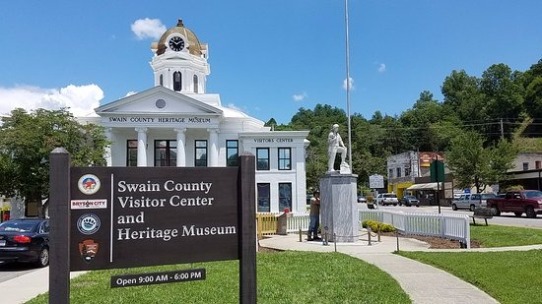 This is a great place to spend a day. Whether you are an avid angler or just looking for a fun place to take the kids, the museum and the aquarium are perfect for a rainy day.
Through exhibits and videos you'll learn about legendary "Stream Blazers," the evolution of rods and reels, basic knots, fly-tying, types of gear, types of gamefish, regional fishing waters, and the history of fly fishing in the Southeast.
The Appalachian Rivers Aquarium exhibits as many regional species of non-game and game fish as possible among its fourteen tanks, with a total exceeding 4,000 gallons of water. In addition to those tanks, there are two terrariums and a hellbender exhibit to showcase the variety of amphibians and reptiles in the Southern Appalachians, currently including frogs, turtles, and several species of salamanders.

This iconic attraction will forever stay in your memory. It may create a new tradition or simply put a smile on your face. But what is the Great Smoky Mountain Railroad?

Located here in Bryson City, the Great Smoky Mountain Railroad consists of several restored trains that are open to the public for rides. If you want to learn more about the Great Smoky Mountain Railroad check out our previous post: 10 Fun Facts About the Great Smoky Mountain Railroad
Explore Downtown Bryson City
Bryson City features a vibrant and unique experience that is loaded with fun things to do and see. If you are a fan of shopping there are several wonderful boutiques and shops that you won't find anywhere else. For those looking for someplace great to eat we have a wide variety of local restaurants featuring almost any cuisine you could want. Coffee shops and breweries are also available. So whether you want to kick back with friends over a craft brew or check out the latest fashion trends on a girls weekend, downtown Bryson City has something for you – rain or shine.
You are sure to have a wonderful time in the Smoky Mountains when you rent one of our luxury cabins. This year we have a great inventory of beautiful homes to choose from. Regardless of the size of your party we will have a cabin that fits your needs and budget. All of our homes feature the best amenities and we are committed to the best customer service experience in the Smoky Mountains. Call us today at 888-604-3075 or click the button below to plan your vacation today.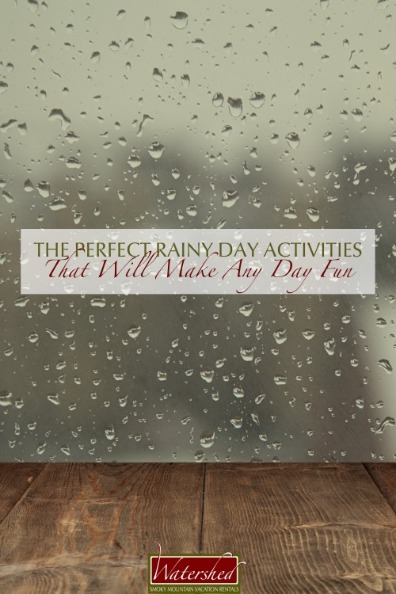 Plan your 2021 Summer Smoky Mountain Vacation
Like, follow and comment on your favorite social media platforms.
Comment on this post!