---
When and Where to Watch the Wildflowers Bloom in the Great Smoky Mountains
Posted On Monday, March 14, 2022
---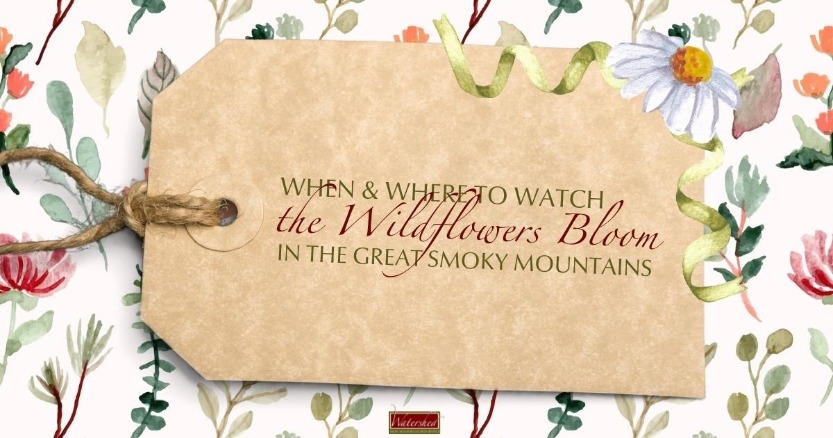 Spring is coming to the Smoky Mountains and so are all the bright and beautiful wildflowers. Wildflowers bloom primarily from late February through the month of September here in Western North Carolina, though the peak season happens mid-March to late April. The spring ephemerals (flowers that bloom for only a short period of time) make their grand appearance during this time of the year.
The good news is that because of the absolute abundance and diversity of the wildflowers in this region, there is almost always some type of wildflower blooming in just about every season of the year for your viewing pleasure. You are going to want to take a walk outside of your Smoky Mountain cabin rental or hike a few trails to see what beauties are blooming near you during your Bryson City, NC vacation.
Here's a little more helpful information on which kind of wildflowers you might see and where to find the best viewing spots. We've also included a free downloadable wildflower bloom calendar in printable form that you can reference while you're here. Happy wildflower spotting! Let us know what you see.
Where to See the Best Spring Wildflowers
NC Wildflower Blooms Calendar
Are you inspired to get out there and do some wildflower spotting? We hope so! You can download and print out this NC Smoky Mountain wildflower bloom calendar for free. It's only a sampling of the blossoming beauty you'll find during the spring and summer months, but it's a helpful resource. You can also check out this US Database of Wildflowers found in the Great Smoky Mountains National Park which includes photos, common and scientific names, and lots of interesting information.
what's your favorite nc wildflower and why?
Let us know in the comments below. Don't forget to like and share this post!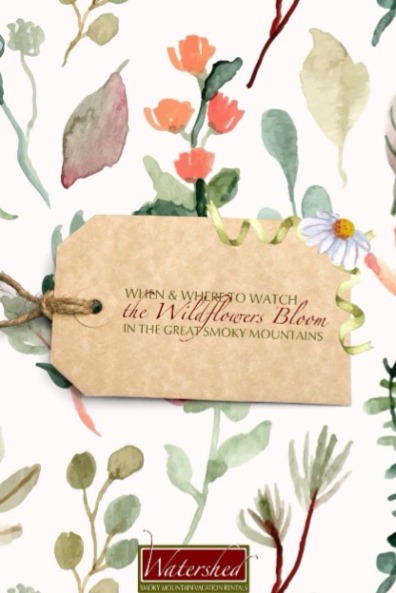 Comment on this post!