---
Where Do You Go for the Best Coffee in Bryson City? Find Out Here!
Posted On Sunday, October 9, 2022
---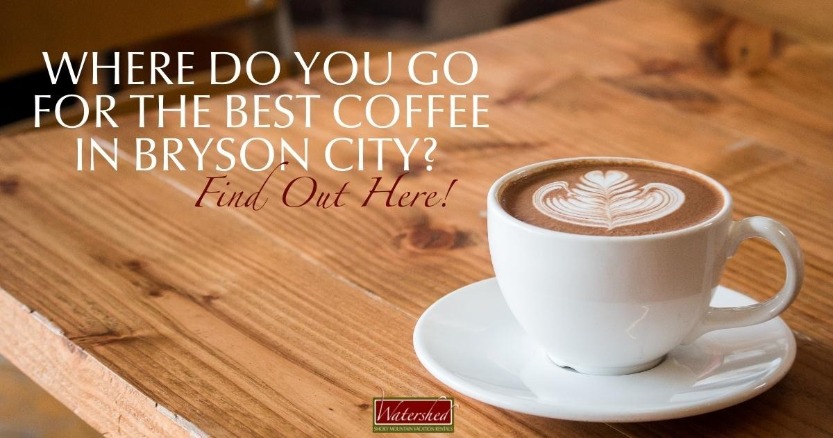 Calling all coffee lovers, this one's for you. Here are a few of our favorite coffee shops in Bryson City, North Carolina that you'll want to put on your must-try list. Not only will you sip on a great cup of coffee, but you'll also find that each of these has a Smoky Mountain vibe and ambiance uniquely its own—along with scrumptious offerings well beyond just coffee and espresso. We deem these all worthy of a visit during your vacation in the Smokies. In no particular order, here are a few of the most loved coffee shops, cafes, and bakeries in town.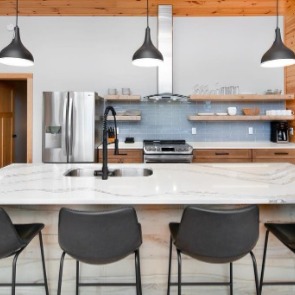 Your Bryson City Cabin Rental Kitchen
Before we start exploring the local coffee shops, it's worthwhile to mention that you can have your favorite coffee any time you want without ever stepping foot outside your mountain cabin. That's the beauty of a Watershed cabin rental kitchen that comes with everything you need, including a coffee maker. You bring the coffee you love, you brew the coffee as you please, and you drink the coffee whenever you so desire. Spectacular mountain views paired with cool fresh air and a hot cup of coffee is heaven on earth.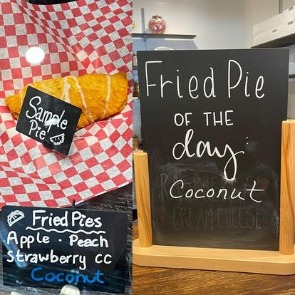 Sandra D's & MRKT on the Square Bakery
160 Main St., Bryson City, NC | Website | Facebook Page

The Bryson City Outdoors MRKT may be one of the newest spots in town, but it's already a local favorite. Not only will you satisfy your coffee craving, but you'll also get to indulge in their specialty items including Sandra D's fried pies, served up in both sweet and savory varieties. Kids love the general store feel and family-friendly atmosphere, and you will too.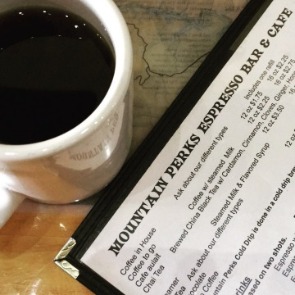 Mountain Perks Espresso Bar & Cafe
9 Depot St, Bryson City, NC | Website | Facebook Page

Located across the street from the historic train depot in the heart of Bryson City, Mountain Perks serves up delicious coffee, while also offering their guests a full menu of other fabulous fare and some of the most delicious soups you'll get anywhere. Make this your go-to stop before or after your Great Smoky Mountains Railroad ride.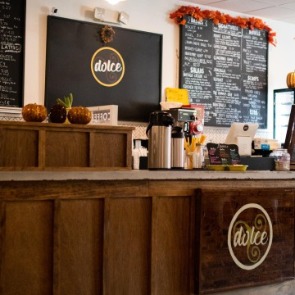 La Dolce Vita Bakery & Italian Cafe
191 Everett St, Bryson City, NC | Website | Facebook Page

If you prefer an Italian flair to your coffee, espresso and homemade baked goods—then La Dolce Vita is the place for you. Enjoy a nice menu of house-roasted coffee, light fare, from-scratch bakery items, gelato, and desserts. The "sweet life" definitely awaits you here, both literally and figuratively.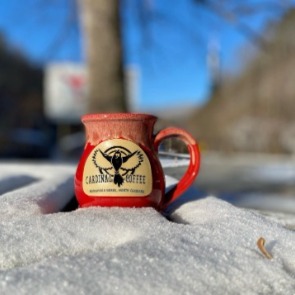 Cardinal Coffee Shop
2 Needmore Road, Bryson City, NC | Website | Facebook Page

Located 8 miles west towards the Nantahala Gorge is Cardinal Coffee. It's definitely worth the drive. This early 1900s farmhouse-turned-coffee bar is nestled just outside the Nantahala Gorge of the Great Smoky Mountains and has become a hot spot for locals and tourists alike. A funky atmosphere and eclectic design paired with locally sourced, organically grown coffee—what's not to love?
How many of these coffee shops and cafes have you enjoyed during your Bryson City vacation? We'd love to know!
WHAT'S YOUR FAVORITE COFFEE SHOP IN BRYSON CITY? ☕️
Share it with us in the comment section below. We love hearing from our readers.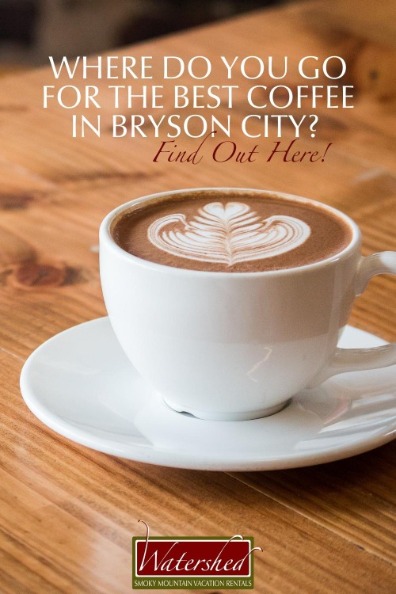 Comment on this post!