---
Live Your Best Mountain Life with These Bryson City Outfitters
Posted On Monday, May 22, 2023
---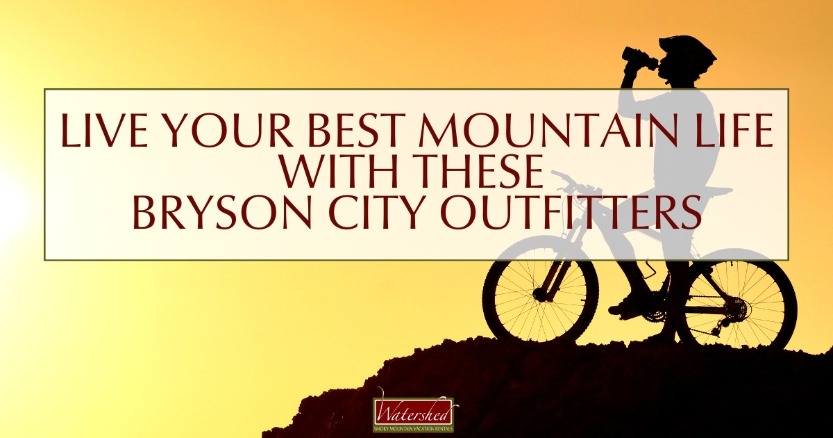 Living your best Smoky Mountain life includes a lot of outdoor activities and fun things to do! When you're vacationing in Bryson City, NC, you can be sure that there are plenty of local outfitters to set you up with what you need for a great day doing whatever it is you enjoy—biking, hiking, kayaking, paddle boarding, zip lining, whitewater rafting, boating, fishing…. the list goes on and on. Here are a few of the best places to go to get ready for the great outdoors and all of the mountain adventures that await you.
Bryson City Outdoors
Get your craft beer and outdoor gear all at the same place. BC Outdoors has a little bit of everything to make your days in the mountains the best it can be. E-bike rentals, kayak and paddleboard rentals, mountain bike rentals and more are what you can find here right in the heart of downtown making it close and convenient to your Bryson City cabin rental.
Nantahala Outdoor Center (NOC)
Nantahala Outdoor Center's main campus is located at the intersection of the Appalachian Trail and the Nantahala River, just outside the Great Smoky Mountains. A mecca for outdoor enthusiasts since 1972, the 500-acre campus has plenty of options for keeping you happy and active. Go river rafting, take a scenic paddle on Fontana Lake, zip line on the aerial adventure course, or choose a package deal like Pedal and Paddle for a combined adventure customized for you.
Tsali Cycles
Tsali Cycles is a full-service bike shop that also offers bike rentals and other outdoor gear with a staff that can help you find the perfect trail and provide you with the maps to get you there. And did we mention there's beer? Yes! Located in downtown Bryson City, also known as the Gateway to the Great Smoky Mountains National Park, you're sure to find a cycling adventure for everyone in your family.
Carolina Bound Adventures
Carolina Bound Adventures in downtown Bryson City has a very long list of awesome things you can do while you're here. Boating, fly-fishing, waterfall hikes, horseback riding, brewery tours, sunset hikes, whitewater rafting and zip lining are only a few of the many things they have available for the adventure seekers among you. Choose your adventure and then come back for more!
Alarka Marina at Greasy Branch
As one of the largest marinas on Fontana Lake, you can expect nothing but amazing experiences and views that you can't get anywhere else. Alarka Marina offers rental boats and tubes, fuel, boating and fishing supplies, snacks, drinks, and anything else you might need to enjoy a beautiful day on the lake.
Almond Boat Park on Lake Fontana
Almond Boat and RV Park invites you to come relax and enjoy the Smokies. They offer pontoon rentals, boat rentals, RV park rentals, wet boat storage, bait, fishing and hunting licenses, and some of the best Southern hospitality you'll find anywhere. They're located just ten miles outside of Bryson City.
Prince Boat Dock
Located in nearby Almond, North Carolina, located on beautiful Fontana Lake and nestled between the Nantahala National Forest and the Great Smoky Mountains, Prince Boat Docks offers pontoon boat rentals for your family, including pet-friendly ones. Their on-the-water dock store has everything you need for a day out on the water including supplies, snacks, tubes, fishing necessities and more.
Where do you go for your mountain adventures in bryson City?
Let us know in the comments below!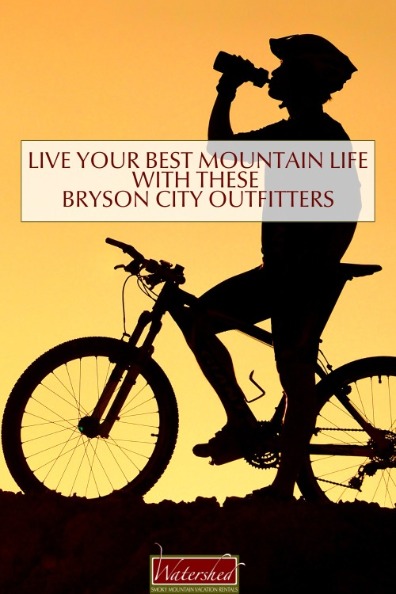 Comment on this post!