---
Top 10 Reasons to Make a Smoky Mountain Vacation One of Your 2022 Goals
Posted On Monday, December 27, 2021
---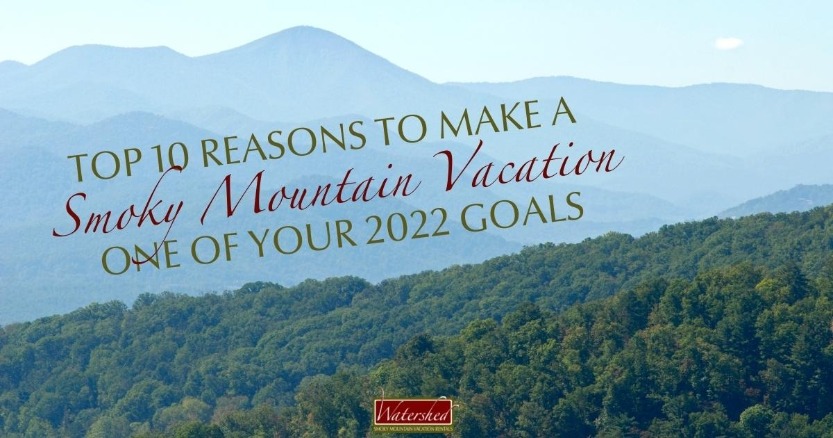 Lots of goals are being made this time of the year. As you're making your list of things you want to make happen in 2022, don't forget that vacation time is really important to your health and well-being. Today we're making the case for a North Carolina Smoky Mountain vacation and why we think you should include it on your must-do list this year. Here are the top 10 reasons you need an NC Smoky Mountain vacation in your life.
top 10 reasons to visit the smoky mountains of nc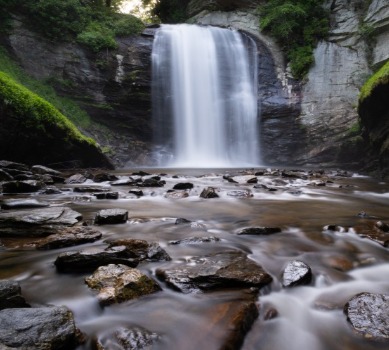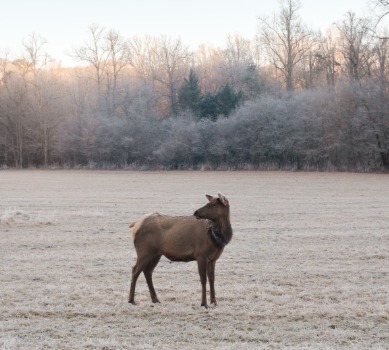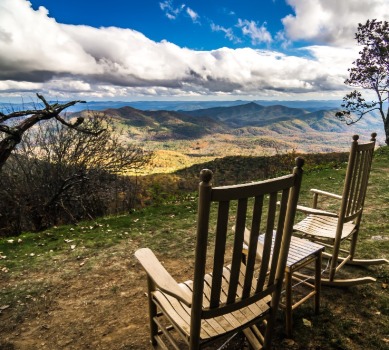 1. Explore More
A new year is filled with promise and anticipation of what's to come. Spend some of your time exploring the natural world and reigniting your wonder of the great outdoors. From the valleys to the peaks and everything in between, the Great Smoky Mountains are a wonderful place to explore more whether it's within the National Park or right outside your cabin rental.
2. Fresh Mountain Air and Sunshine
We could all do with more outdoor time. There's nothing quite like inhaling the fresh mountain air and feeling the sunshine on your face while you enjoy the breathtaking mountain views that surround you. Get out there and experience it for yourself! You need more of this in your life.
3. Experience Living History
History abounds in the Smoky Mountains and you won't run out of ways to experience it as a family or as a history buff. The Cherokee Historical Association and Oconaluftee Indian Village, the Smoky Mountain Trains Museum, the Down Memory Lane Toy Museum, the Fly Fishing Museum of the Southern Appalachians, the Storytelling Center of the Southern Appalachians, and the Swain County Heritage Museum of just some of the many local living history opportunities.
4. Relax and Unwind
Sometimes you just need to get away from it all to truly be able to relax and unwind. The mountains are the perfect place to find peace and quiet. A Smoky Mountain NC vacation rental is the best choice for those who seek a refuge of tranquility filled with gorgeous views, luxury amenities, and proximity to all the places you want to go while you're here.
5. Be More Active
Get a jumpstart on being more active this year! Go somewhere that inspires you to get out and get moving. Whether it's a mountain hike, a walk on a trail, a stroll through a quaint mountain town, or an adrenaline-inducing adventure, you can find it all here in the Smoky Mountains of North Carolina.
6. See New Sights
There is a long list of things to do and new sights to see while you're vacationing in Bryson City, NC, and the surrounding area. Whatever your interests are you can find plenty of ways to expand your horizons and do what you love while you're here. Here's the shortlist of sightseeing activities and attractions.
7. Try New Things

It's good for your brain when you try new things and immerse yourself in new experiences. Get those neurons firing by trying a new activity that you've never done before whether it's ziplining, horseback riding, gem mining, mountain climbing, elk watching, waterfall viewing, or whitewater rafting.
8. Visit Your Favorite Movie Settings
There are plenty of movies that have been set in the Great Smoky Mountains. Come and see those settings for yourself and explore the beauty portrayed in popular films. If you missed our post on this topic, you can read about it here: Popular Movies Set in the Smoky Mountains.
9. Get Acquainted with the Mountain Lifestyle
You have to spend some time in a place to get to know it better. We're pretty confident that once you get acquainted with the mountain lifestyle, you'll quickly fall in love with it. It will leave you wanting more, so that means you need to come back year after year to experience it on a more intimate level. The mountain vibe is strong here!
10. Enjoy Cabin Life
You are going to fall in love with cabin life shortly after setting foot in your mountain cabin rental. Light up the fireplace, step out onto the deck for the mountain views, and cozy up for plenty of days and nights spent surrounded by the quintessential elements of mountain life and cabin living. Enjoy every moment!
who's ready to book a smoky mountain NC vacation for 2022?
It all starts right here. ⤵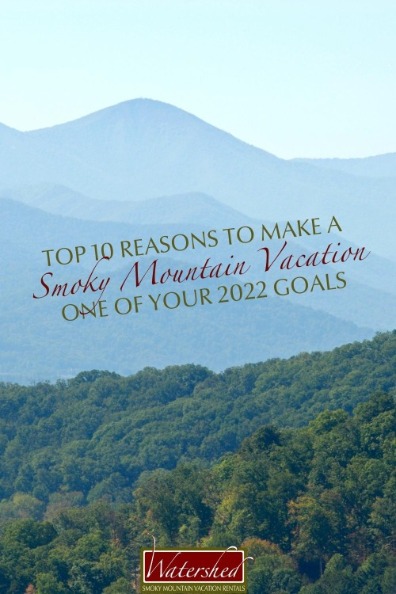 Comment on this post!