---
5 Fall Quotes to Inspire Your Next Smoky Mountain Vacation
Posted On Monday, September 12, 2022
---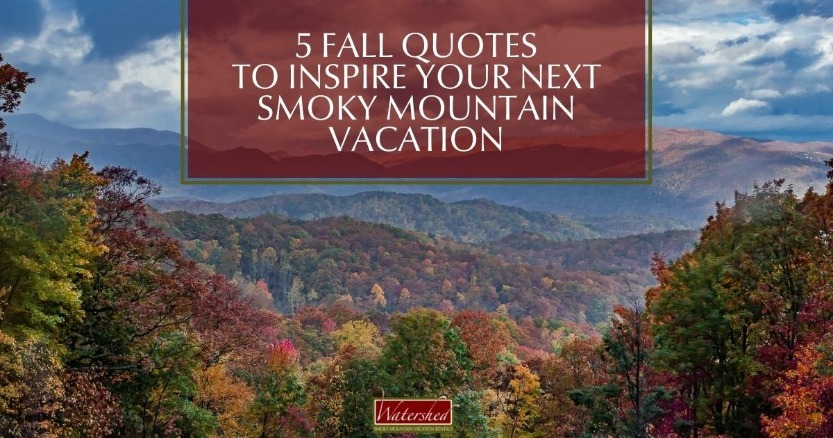 Who's ready for cool crisp mornings with a hot cup of coffee in hand and warm fall evenings spent cozied up by the fire? We are! Autumn is coming and so are all the glorious things that come along with this lovely season in the Great Smoky Mountains of Western North Carolina. If you haven't already done so, here are a few of our favorite quotes to get you in an autumn state of mind and ready to book your next Bryson City mountain vacation. Enjoy!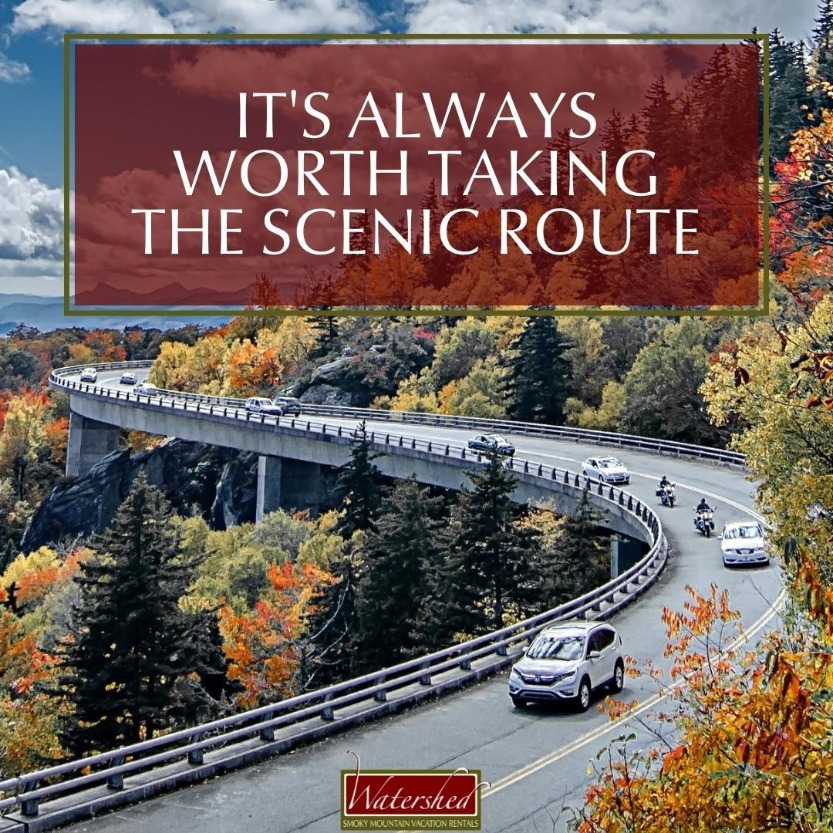 It's always worth taking the scenic route.
Totally agree! This is the time of year to plan that scenic drive through the Great Smoky Mountains National Park or locally along the routes that take you to and from your Watershed Cabins rental. Everywhere you go there's a color show to enjoy. Read more about the best places to see the fall foliage in our previous blog post on the topic, and start planning your drive.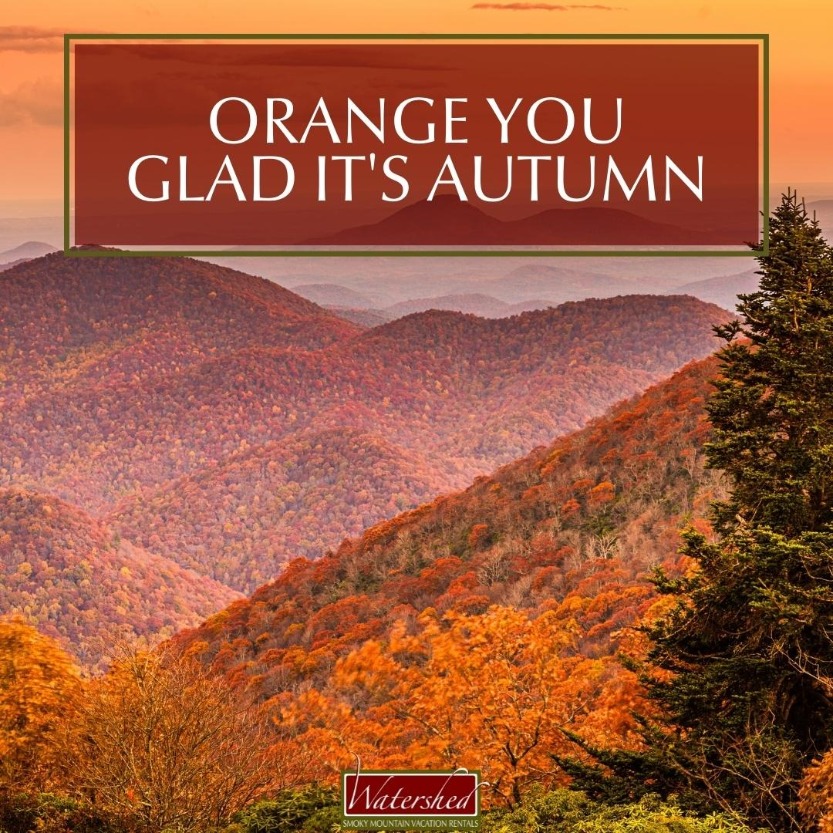 Orange you glad it's autumn?
Just as Anne of Green Gables noted that she's glad to live in a world where there are Octobers, we're glad to live in such a gorgeous place as this where the mountains truly do showcase all of autumn's glory and splendor. It's breathtaking! You should come and see it for yourself to fully appreciate nature's display of glowing oranges, fiery reds, and warm browns.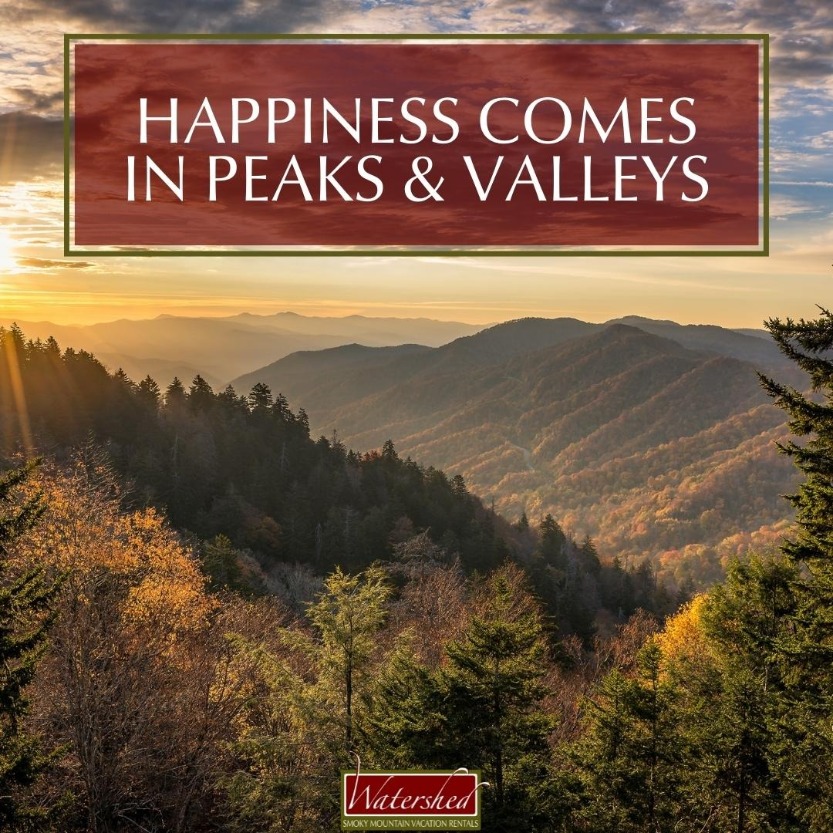 Happiness comes in peaks and valleys.
It literally and figuratively does. Enjoy the spectacular views of peaks and valleys from your Watershed Cabins rental each and every day of your Smoky Mountain vacation. We have a category of cabin rentals that offer exceptional views, and we highly recommend those for the optimal viewing and panoramic scenery.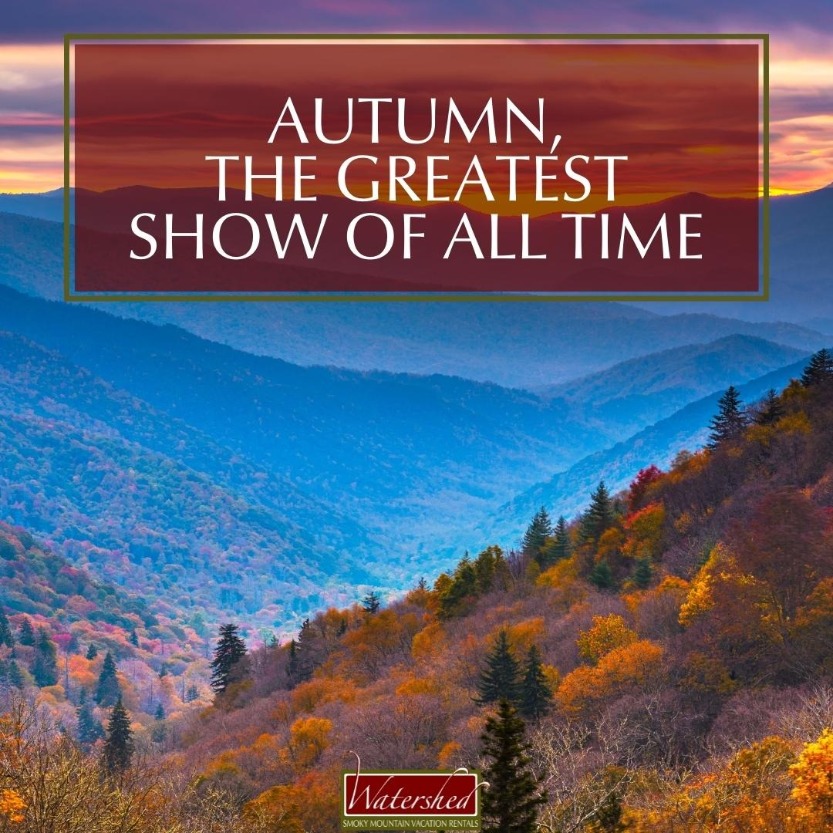 Autumn, the greatest show of all time.
Move over Ringling Brothers Barnum & Bailey Circus, you have stiff competition for the greatest show on earth. We happen to think that autumn steals the show, but we'll let you decide. It's the most wonderful time of the year! Here are 10 Reasons to Fall in Love with the Smoky Mountains if you need further convincing.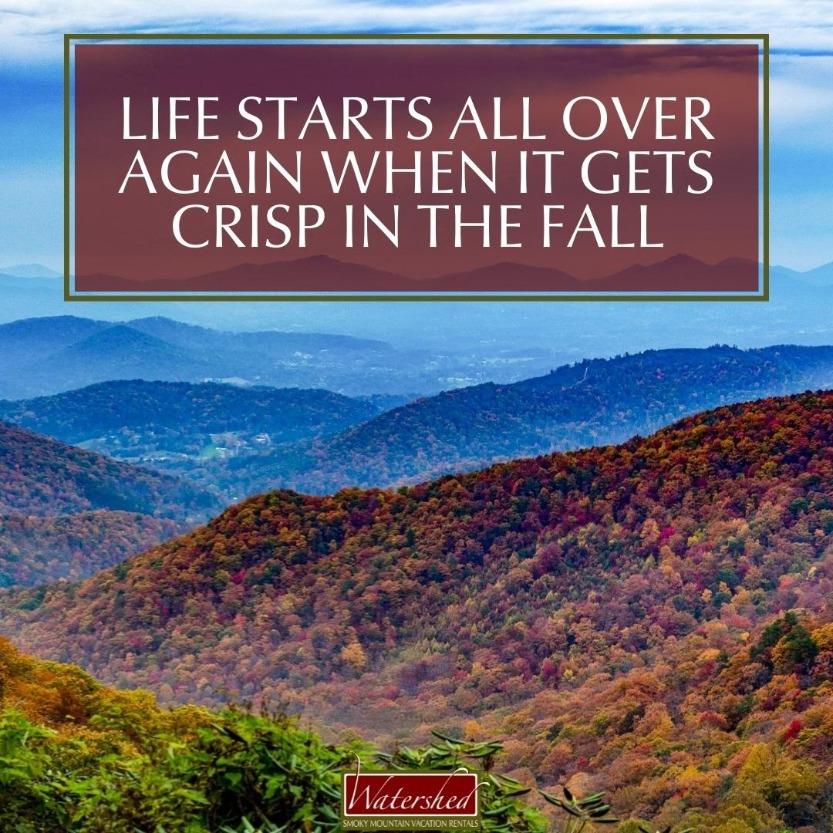 Life starts all over again when it gets crisp in the fall.
It sure does. Many think of spring as a time of renewal, but don't discount the power of the changing of the seasons that leads to autumn—and the refreshment it brings to the mind, body and spirit. If you're ready plan your fall retreat to the Smoky Mountains, then this is a great place to start.
Whether you call our reservation line, email us, or book online, you're sure to find your happy place here. Let us know how Watershed Cabins can help!
Will we see you this autumn in the mountains?
Let us know when you'll be here down below in the comments section. We always love hearing from our readers and guests. 🍁⛰🍁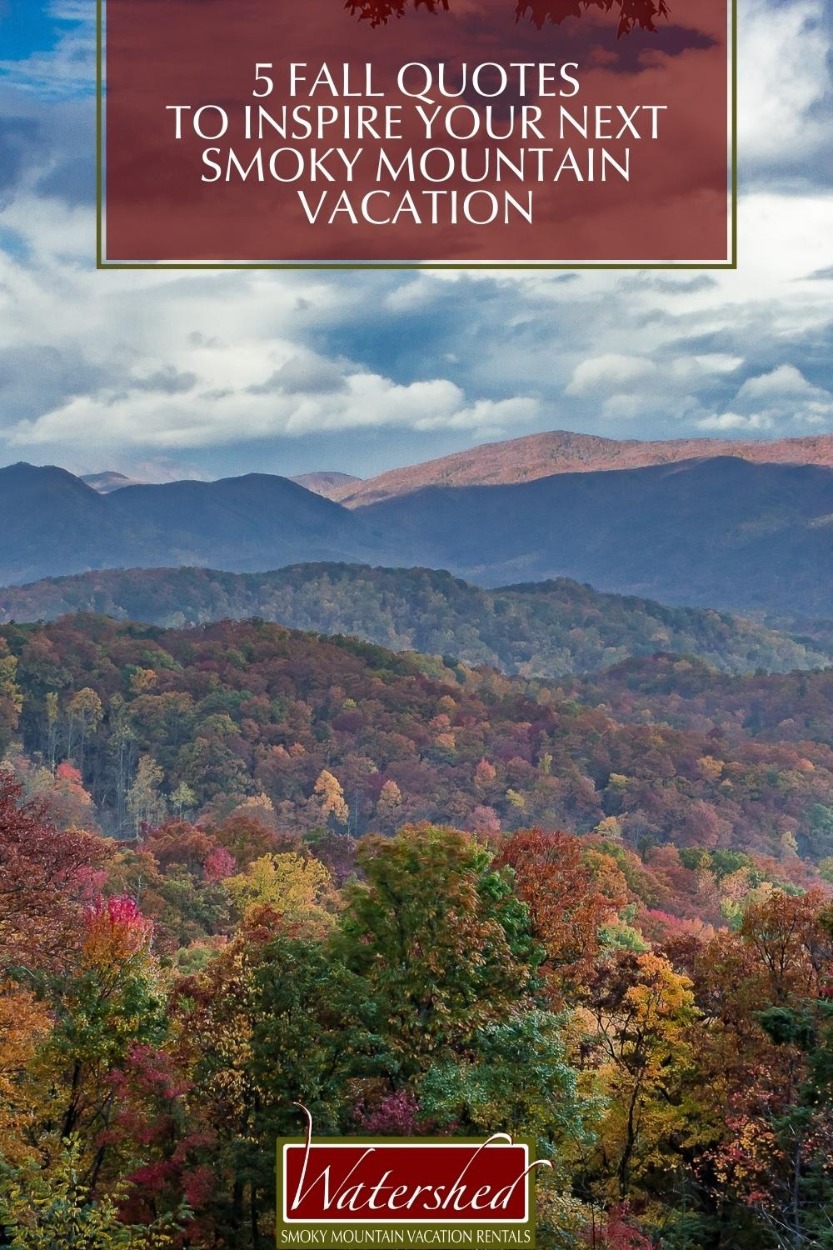 Comment on this post!