---
Where to See the Best Fall Foliage in the NC Smoky Mountains
Posted On Monday, August 22, 2022
---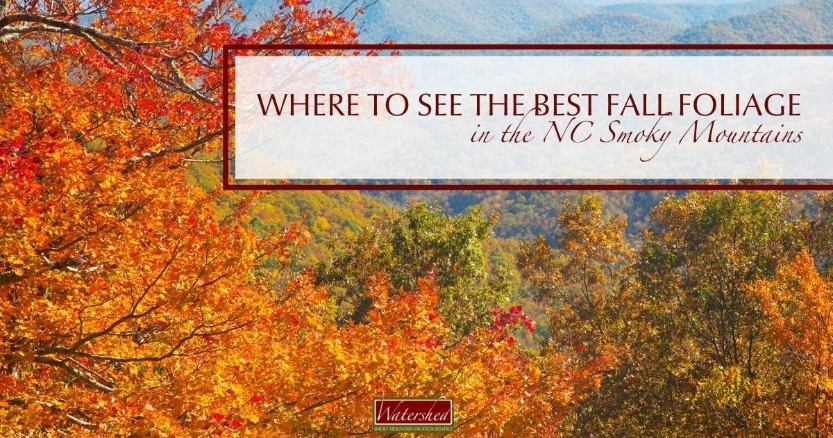 Autumn is quickly approaching and along with it comes the breathtaking color show that is found during the fall season in the Smoky Mountains. Here are some of the best places to drink in the views that surround you during your Western North Carolina vacation. Have you booked your Bryson City vacation yet? Now's the time!
From your Bryson City cabin
Many of the absolute best views can be found from the comfort of your Watershed Cabins rental. Whether you're looking out the window, soaking in the hot tub on the deck, lighting up the firepit, or exploring the surroundings of your mountain-home-away-from-home, there's plenty of good color viewing to be had. We recommend our Exceptional Views rentals for optimal observation. Azalea Creek Falls is pictured here.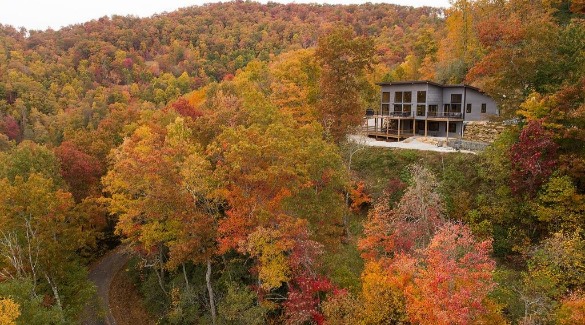 While hiking in the Smoky Mountains
Autumn hiking is a seasonal favorite with visitors, vacationers, and residents alike. With colorful trails and scenic pathways to explore, there's never enough time to enjoy them all in one trip to the Smoky Mountains. That just means you have to come back again and again. Check out our related blog post on the best autumn hikes near your Bryson City cabin rental for some great places to start.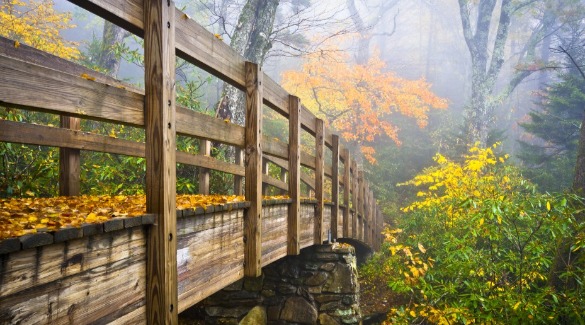 As you drive along the scenic roads
Simply driving along our local roads and scenic byways is a wonderful way to see the fall colors that the Smoky Mountains have on display. Favorite drives include the Tail of the Dragon, the Cherohala Skyway, and the Blue Ridge Parkway. Whether you are motorcycling your way around or taking a leisurely drive with the family, the views will not disappoint. Read our previous post below for more details.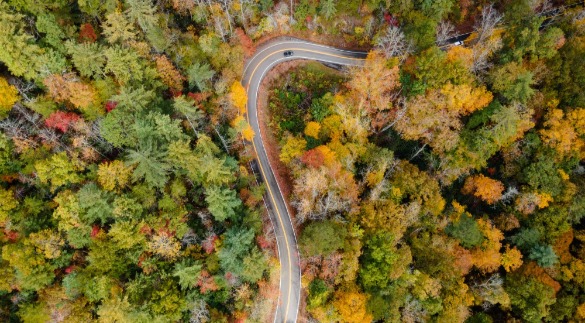 During all your outdoor adventures
Fall is a lovely time of the year for all of your favorite outdoor adventures, and a few new ones you may want to try. No matter where you go, you're sure to fall in love with nature's beauty that surrounds you from the mountaintops and the valleys to the lakes and the rivers, and everything in between. Set aside some time to do what you love in the great outdoors this season. And while you're at it, take a few mindful moments to appreciate the changing of the seasons.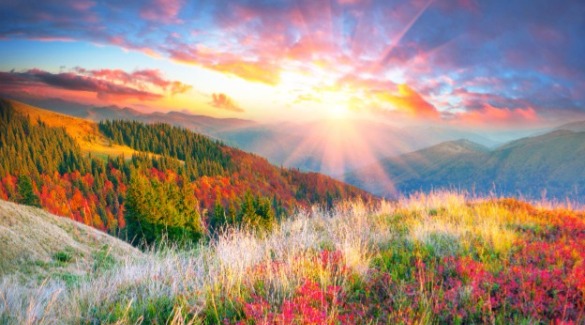 Biking, hiking, fishing, ziplining, rafting, canoeing, camping, and waterfall chasing are just a few of the many outdoor adventures that await you in the Smoky Mountains. Enjoy as many as you can during your time here. You won't regret it!
where is your favorite spot to enjoy the fall colors?
We want to know! Tell us in the comments section below.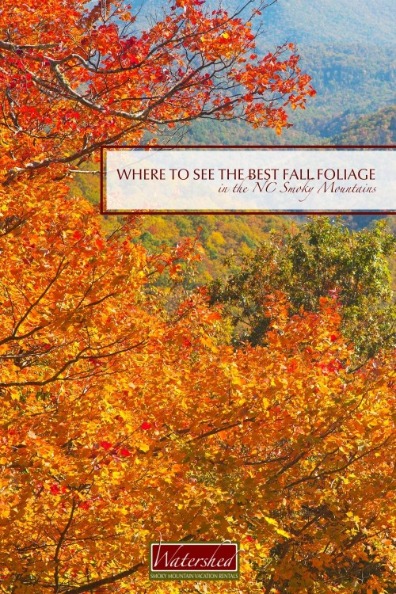 Comment on this post!