---
A Bryson City Bucket List Perfect for Your Next Smoky Mountain Vacation
Posted On Monday, January 9, 2023
---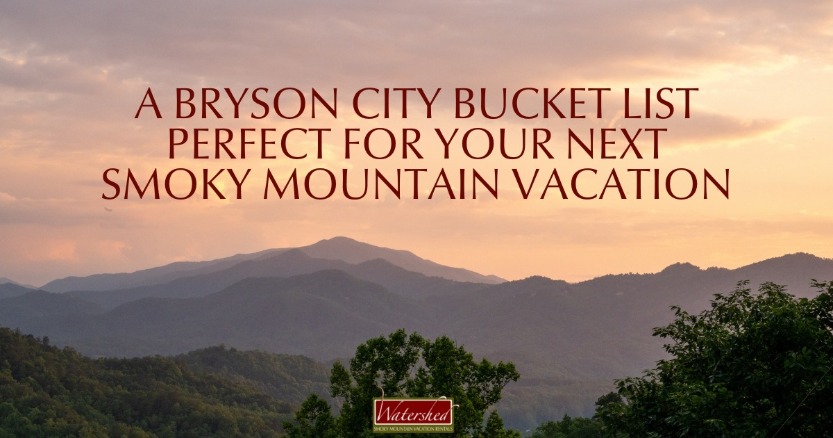 There are so many things to do during your Bryson City, North Carolina vacation that it can be difficult to narrow down your options. That's why we've created a Bryson City bucket list to help you plan your time. These are some of the many highlights of a North Carolina vacation in the Great Smoky Mountains. Try as many as you can, and then let us know how many you've checked off this list. Enjoy!
Your Bryson City cabin makes it easy to catch a beautiful sunset in the Smoky Mountains. Just step outside and enjoy the views! Make sure you take a mindful minute or two to watch one while you're here and soak up the stunning light show.
☑ Do something adventurous
Is it even a mountain vacation if you don't do something adventurous while you're here? No! Try something new or embark on an old favorite: biking, ziplining, whitewater rafting, tubing, hiking—you can find it all here.
☑ Find Fontana Lake and Dam
Be sure to head over to Fontana Lake and Dam during your Bryson City vacation. Or better yet, choose to stay in a Lake Fontana vacation rental and enjoy it every single day of your stay.
Many of our Bryson City vacation rentals have hot tubs as an amenity. You can find rentals with hot tubs by choosing the Advanced Rental Search option and checking the box for hot tub (and any other must-have amenity that you want to select) then click the Search button to populate those specific cabin rentals. Get in and enjoy it as often as you can.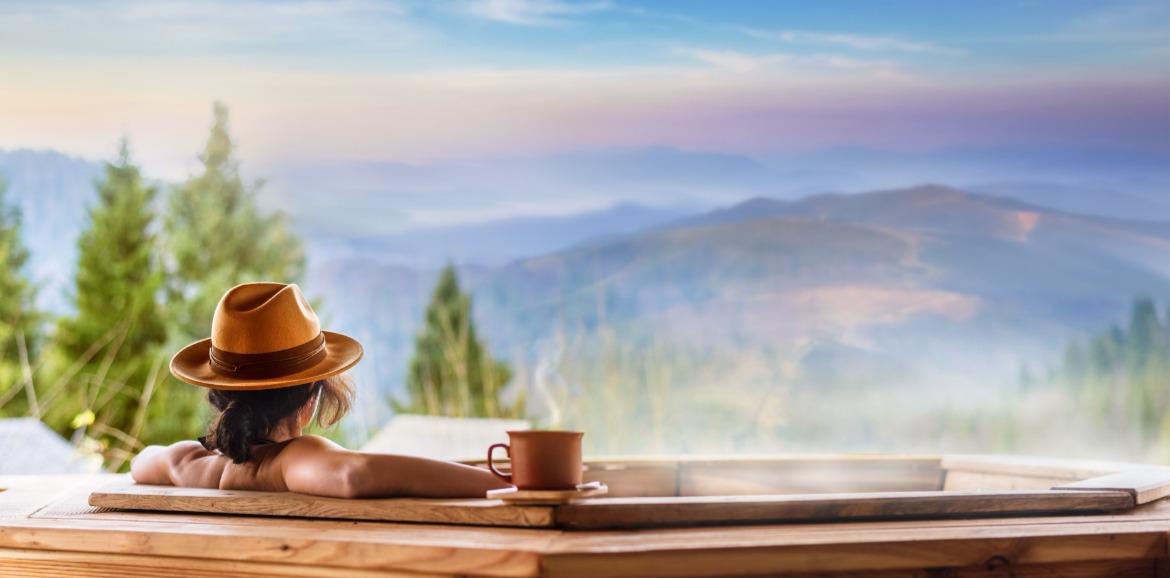 Make time to explore downtown Bryson City during your vacation to get to know the shops, restaurants, coffee shops and more that line the streets. You can view a video tour of downtown before you go to see a preview of what to expect.
Hiking trails abound in the NC Smoky Mountains, so there is a trail for everyone of every ability level. You can find a few of our favorite local trails here that are not far from your Bryson City cabin.
☑ Learn a little local history
☑ Light a fire indoors or out
Just like hot tubs, fireplaces and firepits are popular amenities found in many of our Bryson City cabin rentals. Choose your favorite way to warm up and light it up! You can find rentals with gas or wood fireplaces and firepits in the Advanced Rental Search options mentioned previously in this post.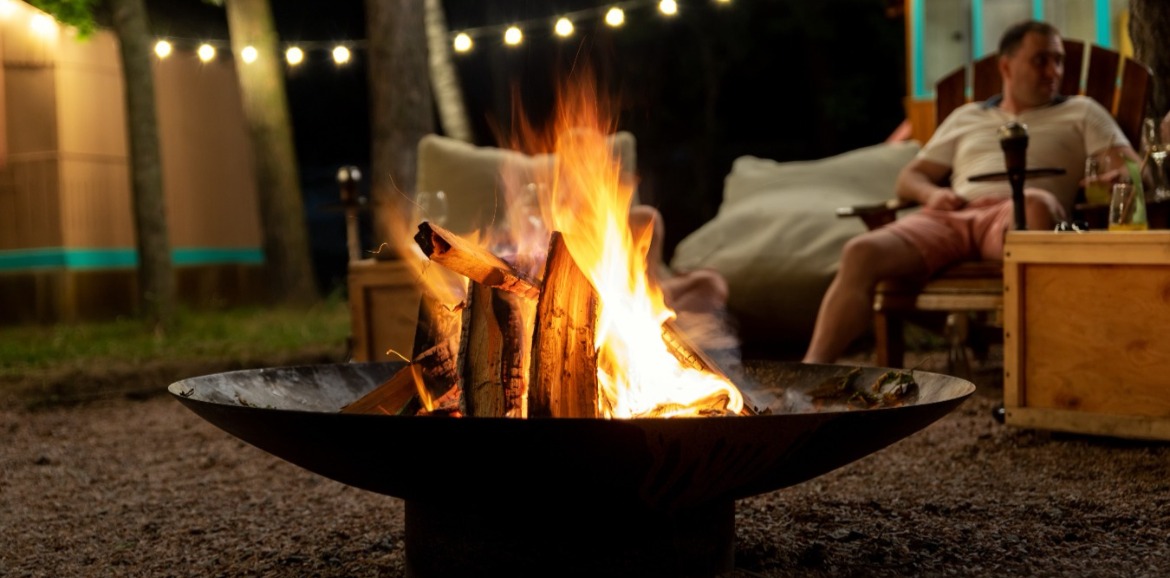 ☑ See the Road to Nowhere Tunnel
In 1944, Fontana Dam was completed and cut off access to a remote area of the Smokies known as the North Shore. A new road, Lakeview Drive, was proposed but only 7 miles had been completed by 1972. This "Road to Nowhere" remains unfinished, but is one of many tourist attractions in the area. You can read more about it and how to get there here.
☑ Take a train ride on the GSMR
All aboard a scenic railway adventure! The Great Smoky Mountains Railroad offers rides on a steam-powered or a diesel locomotive along with plenty of special packages and events for a memorable experience no matter which you choose.
With so many waterfalls nearby, there's no excuse not to see one during your vacation. You can find directions and locations of some of the closest waterfalls to visit that are not far from your Bryson City cabin rental.
It's not a mountain vacation without a taste of the local craft beer made from the sparkling waters of the Smoky Mountains. Bryson City is famous for its breweries, so make sure you stop by and enjoy a few brews during your stay.
What's on Your Bryson City bucket list?
We really want to know!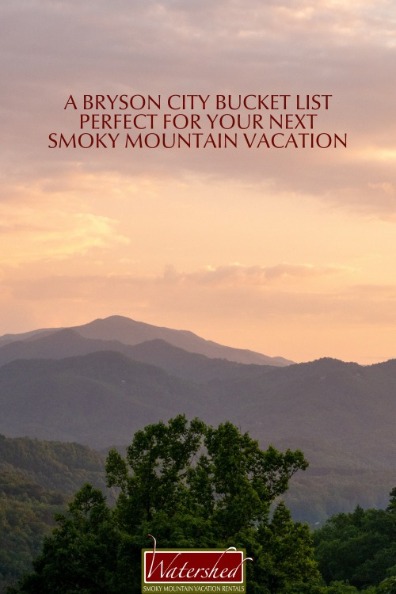 Comment on this post!