---
Give Dad the Gift of the Smoky Mountains This Father's Day
Posted On Monday, June 12, 2023
---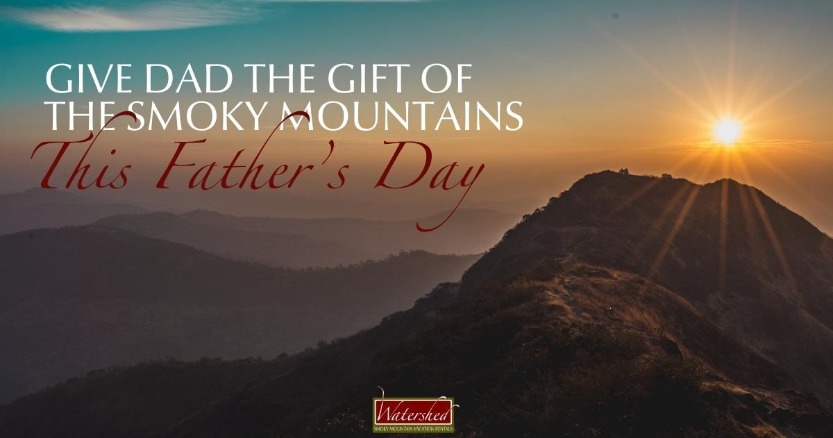 Give the gift of travel and adventure this Father's Day by bringing Dad to the Great Smoky Mountains for a Bryson City, NC vacation. There's nothing quite like a family vacation spent surrounded by amazing nature, boundless beauty, and family-friendly things to do. Here are a few more benefits you're giving Dad when you choose a Bryson City Father's Day getaway. It's the gift that keeps on giving.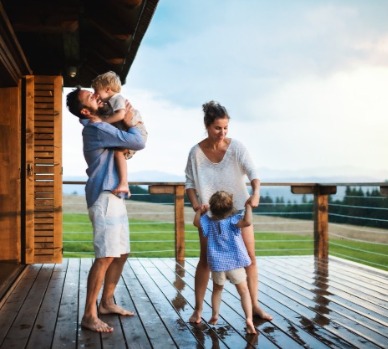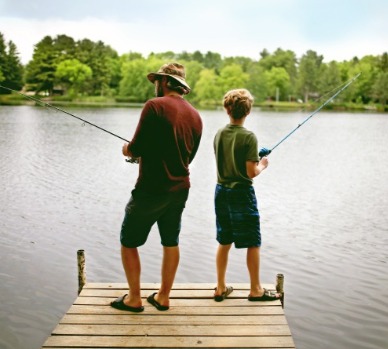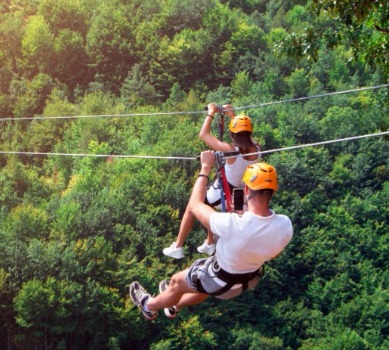 Give Dad the Gift of Adventure
Adventure abounds in Bryson City, so whether Dad loves to cast a line, hike a trail, bike through the mountains, chase waterfalls, go whitewater rafting, zipline across the treetops, or tube down the Nantahala River, he'll find plenty of ways to enjoy his time here. These are only a few of the many mountain activities that await him. Did you know that you get a free activity every single day of your stay in your Watershed Cabins rental with Xplorie? Yes, you do! Check out Xplorie's complimentary activities and be sure to use this fabulous perk during your stay.
Give Dad the Gift of the Great Outdoors
There is nothing better than escaping the daily hustle and bustle of daily life by immersing yourself and your family in the natural world, even if only for a little while. Dad probably needs this kind of break more than you know. It's so refreshing, relaxing, and rejuvenating for the mind, body, and soul. Time spent outdoors together gives the gift of a much-needed change of scenery, fresh mountain air, sunshine on your face, and the opportunity to get outside and explore more.
Give Dad the Gift of the Quality Family Time Together
Life gets busy and families with kids typically have a very full schedule of events and activities that often sends everyone off in different directions. Let your Bryson City vacation bring everyone back together to focus on Dad, to celebrate him, and to reconnect as a family unit. The best gift you can give to anyone, but especially parents and children, is the gift of quality time together. However you spend your time as a family is up to you, but the options are limitless. Family hikes, bike rides, river walks, fishing adventures, exploring downtown Bryson City, learning about local history, cooking meals together in your cabin... the list goes on and on. Sounds wonderful, right?
Give Dad the Gift of a Smoky Mountain Cabin with Amenities He Will Love
Dad does not have to be super outdoorsy or adventurous to enjoy a Bryson City vacation. You can spend quality family time together in your Smoky Mountain cabin rental doing whatever he loves most: playing games, sitting around the firepit, soaking in the hot tub, napping, front porch rocking, reading, grilling, or doing absolutely nothing at all. Choose a Bryson City cabin rental with the amenities Dad loves most—and that's all you really need for a great family vacation here. Visit the Advanced Cabin Rental Search page to choose the amenities, dates, location, size and style, then filter your results accordingly. Or you can peruse all of the cabins available to you and choose from there. Super easy!

How are you spending father's day?
We want to know! Share with us in the comment section below. Happy Father's Day!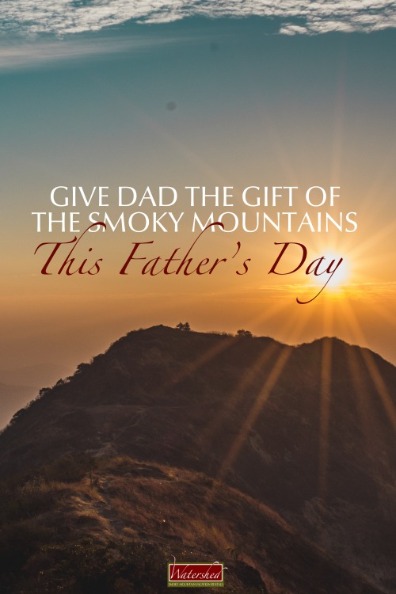 Comment on this post!