---
Why You Will Love Thanksgiving in the Smoky Mountains
Posted On Monday, October 25, 2021
---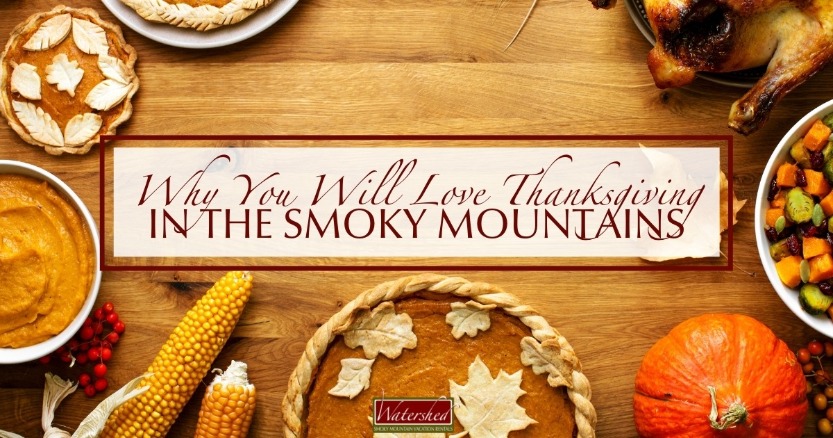 We think Thanksgiving is best spent in the Smoky Mountains of North Carolina. Why? Let us count the ways! Here are only a few of the many reasons why you should consider booking your Bryson City cabin today. Your holiday escape to the mountains is only a few clicks away. Need help? Feel free to reach out to us and we'll be happy to assist you in your next Smoky Mountain vacation.
Bryson City Cabins Have All You Need (And More!)
Watershed Cabins has a large variety of cabin rentals for every kind of mountain lover. From large and luxurious to quaint and cozy, there is a Bryson City cabin rental for you. Finding it is easy! Peruse our full inventory or use our advanced rental search to narrow down your options according to which location, style, size and amenities best fit your needs. Our cabins are considered 'fully stocked'. This means all linens, towels, kitchen supplies and other basic items are included. This makes it super easy and convenient to settle in quickly. It also makes meal planning, prep, and cooking a breeze. Hop on over to our FAQ page to read more about what comes standard in your cabin rental.
Fall Colors Are Breathtaking in the Smoky Mountains of North Carolina
The fall foliage in the Great Smoky Mountains is glorious. From the mountains to the towns you'll see fall colors and find a festive autumn ambiance wherever you go. The crisp cool air, mountain views, and friendly communities make your experience unforgettable. Check out our recent blog post on the fall colors and learn more about the stunning scenery of the area this time of year and how you can best experience them for yourself.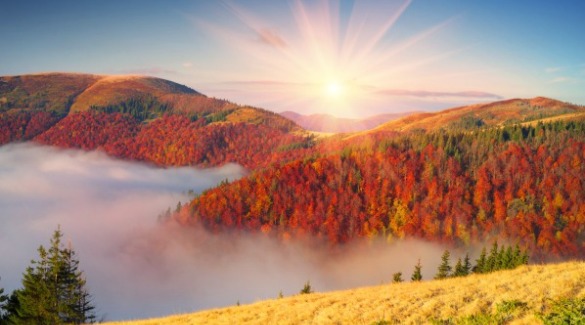 Plenty of Events, Activities & Things To Do in the Smoky Mountains of NC
There is so much to do here that you won't have trouble finding your next mountain adventure. We realize that all vacationers are different, but we assure you that there truly is something for everyone. Whether you prefer cozying up by the fire and reading a book or going out into the wild and exploring nature or heading to town for a burger and brew, you'll find plenty of ways to pass the time. Unfortunately, it will all go by too quickly! That just means you have to come back again and again.
4. Thanksgiving Dinner in Your Cabin is Simple and Stress-Free
We've already mentioned that your cabin rental is going to have what you need to make meals in and gather around the table with your family. This year's Thanksgiving dinner might be a little smaller and more intimate since you're away, but it can be simple, stress-free, and oh so lovely. Our driving directions include on-the-way grocery stores if you plan to shop before your arrival, but an Ingle's store is in Bryson City and less than 15 minutes away from most of our cabins.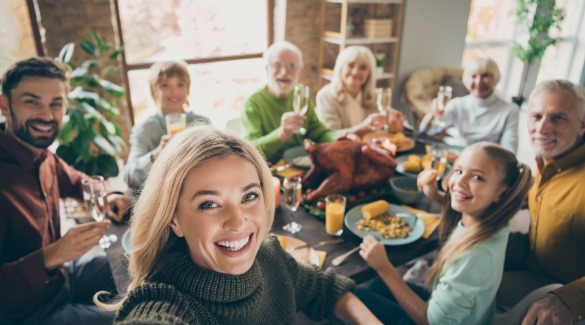 5. Creating Family Memories That Last a Lifetime
Spending your Thanksgiving holiday in the Smoky Mountains is a wonderful gift to give your family. It's the perfect elixir of new adventures, nature, quality time together, and the making of memories. Maybe it should be your new Thanksgiving holiday tradition to book a Bryson City cabin each November? Just something to think about. Enjoy your Thanksgiving and take a few moments to find gratitude in the every day no matter where you may be celebrating this year.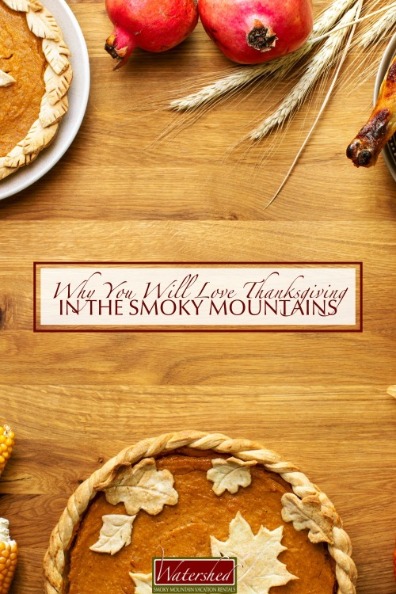 HAVE YOU EVER SPENT your THANKSGIVING IN THE SMOKY MOUNTAINS?
We want to know!
Comment on this post!