---
The Best Winter Activities and Things To Do in Bryson City, NC
Posted On Monday, December 12, 2022
---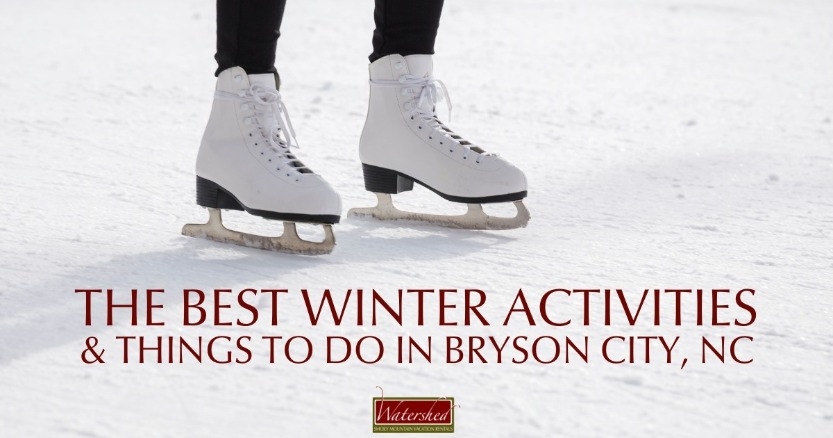 Welcome to a winter wonderland in Bryson City, NC! Not only can you still do many of the things you love during the other seasons of the year (fishing, hiking, wildlife watching, waterfall exploring, and more), but you can also have some additional winter fun with ice skating, skiing, and snow tubing too. The best part of all is coming back to your Bryson City cabin where you can feel right at home in between all of your vacation adventures. Here's a list of some of the best Bryson City winter activities, adventures, and things to do that you won't want to miss. Enjoy!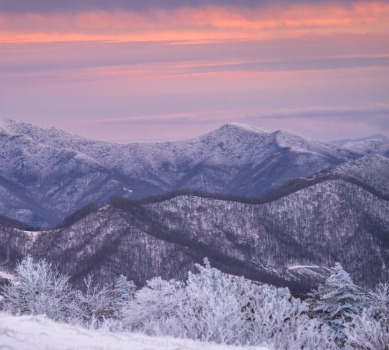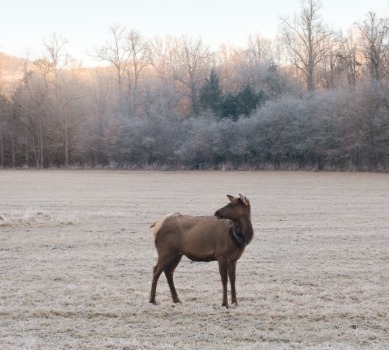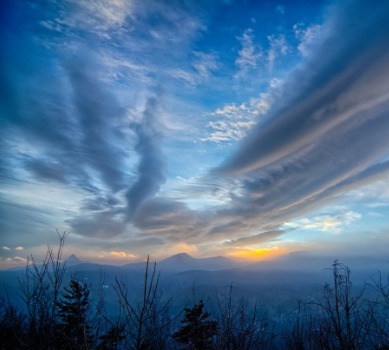 Enjoy your cozy mountain cabin.
The best part of your Bryson City winter vacation is your cabin rental. Get cozy, light a fire, pour yourself a drink, and make yourself right at home. This is where you'll spend most of your time during your NC Smoky Mountain vacation, so make the most of your time here with the amazing amenities available to you. Indoor fireplaces, outdoor firepits, luxurious hot tubs, scenic porches and panoramic decks are some of the most popular cabin rental amenities that vacationers love most this time of year—and you will, too!
Take a winter hike.
Hiking the local trails during the wintertime has a completely different look than other times of the year. The leaves have dropped to give you a better glimpse of the mountain landscape. The scenery is peaceful and serene and the crowds are less. The winters here are relatively mild, so you can still get outdoors and explore. Walk your favorite trails and breathe in the crisp and fresh mountain air. It's good for the mind, body and soul.
Go ice skating.
During the holiday and winter season, The Yard, located at 43 Depot Street in Bryson City, is transformed into a synthetic ice rink with a food truck and a full-time bar with snacks. Dates of operation begin in mid-November and continue through the winter months. Visit their Facebook page for the latest updates, along with current dates and times of operation.
Stroll through downtown Bryson City.
Downtown Bryson City is beautiful any time of year, but especially during the holiday season. Stroll through downtown, shop, have lunch, and just enjoy the ambiance of this small mountain town. It's a great way to spend the day. If you haven't seen our previous post featuring a few Bryson City video tours, you should check it out.
Take a train ride through the scenic Smoky Mountains.
All aboard for a front-row view of Fontana Lake, the historic Fontana Trestle, the Great Smoky Mountains National Park, the Nantahala National Forest, the Nantahala and Tuckasegee Rivers and more. You can choose from steam-powered or climb onboard a diesel locomotive with a variety of round trip train options and special events to enjoy (including the popular Polar Express). Get your ticket for a scenic winter ride the Great Smoky Mountains Railroad departing from the Bryson City Depot.
Try your luck at Harrah's Cherokee Casino.
The casino is a great place to spend some time indoors on a cold winter's day. Try your luck at the slots, card games, and tables or just come to enjoy a dinner, show and the nightlife found here. Harrah's Casino in Cherokee is not far from your Bryson City cabin rental and is the perfect place for entertainment of all kinds.
Visit the breweries and pubs.
Another wonderful way to spend a winter's day is at one of Bryson City's craft breweries. The mountain views are lovely and the atmosphere is always welcoming any time of year. Try a seasonal brew or two paired with a bite to eat at one of these local favorite Bryson City breweries and pubs.
Warm up at a local coffee shop.
Bryson City coffee shops are the perfect complement to a winter's day. Sit back, relax, and warm up with your favorite hot brew morning, noon or night. Here are a few coffee shops we love in the area. Try one or try them all. We think you'll find that each of these coffee shops has their own unique vibe making them all worthy of a visit.
Watch the waterfalls.
You can still watch the wonderful waterfalls during the winter season during your Bryson City vacation. Most of the time it's mild enough with temperatures that are perfect for a perfectly suitable for hiking, exploring, and enjoying the waterfalls of the Smoky Mountains. If it gets cold enough, you might even catch a frozen waterfall. Here are a few nearby waterfalls not far from Bryson City.
What's your favorite Bryson City winter activity?
Let us know in the comment section below. We love hearing from our readers, guests, and visitors.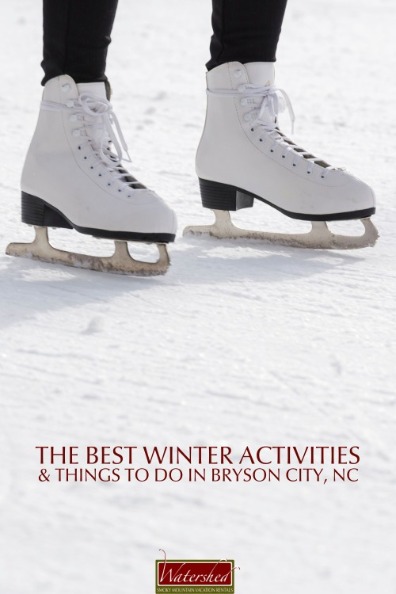 Comment on this post!